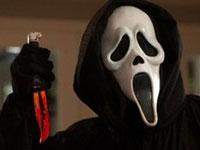 FilmCrave Points
| Activity | Points |
| --- | --- |
| Total Ratings | 2,856 |
| Total Reviews | 15 |
| Total Lists | 17 |
| Total Plots | 5 |
| Total Points | 3,035 |
Latest Friends
quarterback98's Information
Ranking Status: Producer
Name: Adam Pritchard
Gender: Male
Movie Profile
Film I Love: Scream Series
Film I Hate: Superman IV: The Quest for Peace
Guilty Pleasure: Mean Girls
Favorite Genre: Comedy
Least Favorite Genre: Anime
Favorite Actors: Seth Rogen, Joseph Gordon-Levitt, Amy Smart, Seann William Scott
Least Favorite Actors: Paris Hilton, Robert Pattinson :(, Liv Tyler, Steven Seagal
Favorite Director: Wes Craven
Least Favorite Director: Uwe Boll
Movie Quotes: Show's Over, Motherf***ers!

What's Your Favourite Scrary Movie?

I Am McLovin!
Latest Movie Review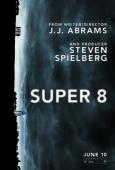 Super 8
Mostly Enjoyable Sci-Fi Movie with a Great Story!!

The new movie directed by JJ Abrams & produced by Steven Spielberg has been garnering a lot of positive reviews from critics & audiences alike, for good reasons. Apart from one of the worst movie endings I can think of, this is a pretty decent movie with a lot of good action & special effects. I think the general idea of kids saving the world is a bit tiresome, but still great.