FilmCrave Points
| Activity | Points |
| --- | --- |
| Total Ratings | 1,967 |
| Total Reviews | 338 |
| Total Lists | 11 |
| Total Plots | 14 |
| Total Points | 3,272 |
Latest Friends
SIngli6's Information
Ranking Status: Producer
Gender: Male
Movie Profile
Film I Love: 2001: A Space Odyssey
Film I Hate: Thunderpants
Guilty Pleasure: The Boys from Brazil
Favorite Genre: Horror
Least Favorite Genre: Musical
Favorite Actors: Christopher Lee, John Malkovich , Jack Lemmon, Philip Seymour Hoffman
Least Favorite Actors: Nicole Kidman, Sean Harris, Adam Sandler, Nicholas Cage
Favorite Director: Stanley Kubrick
Least Favorite Director: Steven Soderbergh
Movie Quotes: Norma Desmond: "I *am* big. It's the *pictures* that got small."

President Merkin Muffley: "Gentlemen, you can't fight in here! This is the War Room!"

Inspector Andre: "To be with another woman, that is French. To be caught, that is American."
Latest Movie Review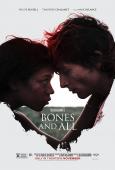 Bones and All
Not gonna lie, a bit disappointed, but Chalamet is an absolute powerhouse and Stuhlbarg is a scene-stealer. Guadagnino dazzles again with unorthodox and distinctly off kilter edits and blocking. What is undercooked is the script, which spends its languid pace failing to set up all the pieces needed to make the climax play out in an emotionally powerful or resonant way.
Recent Comments