FilmCrave Points
| Activity | Points |
| --- | --- |
| Total Ratings | 1,754 |
| Total Reviews | 303 |
| Total Lists | 11 |
| Total Plots | 14 |
| Total Points | 2,921 |
Latest Friends
SIngli6's Information
Ranking Status: Producer
Gender: Male
Movie Profile
Film I Love: 2001: A Space Odyssey
Film I Hate: Thunderpants
Guilty Pleasure: The Boys from Brazil
Favorite Genre: Horror
Least Favorite Genre: Musical
Favorite Actors: Christopher Lee, John Malkovich , Jack Lemmon, Philip Seymour Hoffman
Least Favorite Actors: Nicole Kidman, Sean Harris, Adam Sandler, Nicholas Cage
Favorite Director: Stanley Kubrick
Least Favorite Director: Steven Soderbergh
Movie Quotes: Norma Desmond: "I *am* big. It's the *pictures* that got small."

President Merkin Muffley: "Gentlemen, you can't fight in here! This is the War Room!"

Inspector Andre: "To be with another woman, that is French. To be caught, that is American."
Latest Movie Review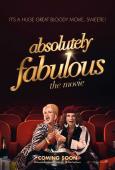 Absolutely Fabulous: The Movie
There are things about ourselves that, despite our best efforts, we have no choice but to accept from birth. Chronic conditions, genetic abnormalities, abnormal brain chemistry, weird sexual orientations; whatever God in his infinite and terrifying wisdom has thrust upon us. Well, mine is liking Ab Fab: The Movie. I really wish I didn't, because its humour is quite ugly at times, but I cannot help but revel in this carnival of chaotic cringe. It's fun, occasionally witty (nothing on the level of the glorious early series of the namesake Brit Com, of course), and never boring. It's Zoolander 2 - and let's face it, the original Zoolander as well - if it was written by people who at least once upon a time had talent.
Recent Comments