FilmCrave Points
| Activity | Points |
| --- | --- |
| Total Ratings | 1,722 |
| Total Reviews | 300 |
| Total Lists | 11 |
| Total Plots | 14 |
| Total Points | 2,880 |
Latest Friends
SIngli6's Information
Ranking Status: Producer
Gender: Male
Movie Profile
Film I Love: 2001: A Space Odyssey
Film I Hate: Thunderpants
Guilty Pleasure: The Boys from Brazil
Favorite Genre: Horror
Least Favorite Genre: Musical
Favorite Actors: Christopher Lee, John Malkovich , Jack Lemmon, Philip Seymour Hoffman
Least Favorite Actors: Nicole Kidman, Sean Harris, Adam Sandler, Nicholas Cage
Favorite Director: Stanley Kubrick
Least Favorite Director: Steven Soderbergh
Movie Quotes: Norma Desmond: "I *am* big. It's the *pictures* that got small."

President Merkin Muffley: "Gentlemen, you can't fight in here! This is the War Room!"

Inspector Andre: "To be with another woman, that is French. To be caught, that is American."
Latest Movie Review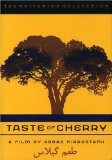 Taste of Cherry ( Ta'm e guilass )
Has a final two minutes that rivals Rosemary's Baby's for masterpiece desecration, but otherwise perfectly performed and executed minimalist drama of an order above any other 90s film.
Recent Comments