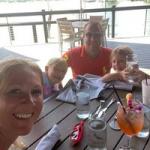 FilmCrave Points
| Activity | Points |
| --- | --- |
| Total Ratings | 1,775 |
| Total Reviews | 1,025 |
| Total Lists | 51 |
| Total Plots | 1,480 |
| Total Points | 6,982 |
Latest Friends
Alex's Information
Ranking Status: Movie God
Name: Alex Olson
Gender: Male
Current Area: Kansas City, MO
Home Town: Wahoo, NE
Education: Bachelor of Science degree in Interactive Digital Media with an Economics Minor all coming from Northwest Missouri State University
Employer: The Man
Position: Partner - Creative Director - What you see on this website, I had something to do with. So did Josh and Nick.
About Me: I am the co creator of Filmcrave.com, this website.
Interests: Movies, Movies, Movies, baseball, beer, burgers, wine, Royals, Husker Football, Lakers, Advertising, Design, Boating, ....
Movie Profile
Film I Love: Fight Club
Film I Hate: Remakes
Guilty Pleasure: Legends of the Fall, Waterworld, Pee Wee
Favorite Genre: Sci-Fi
Least Favorite Genre: Anime
Favorite Actors: Brad Pitt, Peter O'Toole, Leonardo DiCaprio, Christian Bale
Least Favorite Actors: Steven Seagal, Drew Barrymore, Gwyneth Paltrow, Paul Walker
Favorite Director: Martin Scorsese
Least Favorite Director: Chris Columbus
Movie Quotes: "Have you ever danced with the devil in the pale moon light" - Batman

"The First Rule of Fight Club is YOU DO NOT TALK BOUT FIGHT CLUB" - Fight Club

"What the Hell is a Gigawatt!" - Back to the Future
Latest Movie Review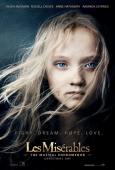 Les Misérables (2012)
I like musicals. But not this one. It is bad. The singing is off key, the story is slow, the acting is ok but overly dramatic, and Anne Hathaway is unbearable. I would skip this musical if you can. I don't quite see the popularity with this one. Skip it.
Recent Comments