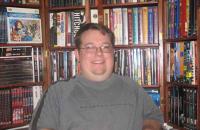 FilmCrave Points
| Activity | Points |
| --- | --- |
| Total Ratings | 3,573 |
| Total Reviews | 3,468 |
| Total Lists | 62 |
| Total Plots | 6,999 |
| Total Points | 24,303 |
Latest Friends
Chris Kavan's Information
Ranking Status: Movie God
Name: Chris Kavan
Gender: Male
Current Area: Lincoln, NE
Home Town: Wahoo, NE
Education: Bachelor's Degree Print Journalism.
Employer: Simons Home Store
Position: Retail Sales Representative - Selling things is my day job. FilmCrave is my life.
About Me: I'm the shortest person on Film Crave. I love anime, a good book and serialized TV dramas.
Interests: Reading - horror, sci-fi, manga. Collecting too many things to list. Movies (of course). Mixology (specializing in vodka).
Movie Profile
Film I Love: Star Wars
Film I Hate: (Most) Remakes, Video Game Adaptations, Movies based on TV shows or SNL sketches
Guilty Pleasure: The Many Films of Nicholas Cage and Super Troopers
Favorite Genre: Thriller
Least Favorite Genre: Romance
Favorite Actors: Edward Norton, Brad Pitt, Sam Rockwell, Clint Eastwood
Least Favorite Actors: Whoopi Goldberg, The Wayans Bros., Roseanne Barr, Rob Schneider
Favorite Director: Stanley Kubrick
Least Favorite Director: Uwe Boll
Movie Quotes: Do or do not. There is no try.

The greatest trick the devil ever pulled was convincing the world he didn't exist.

The dude abides.
Latest Movie Review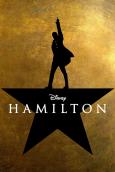 Hamilton (2020)
If you are a fan of musical - even if you have mixed feelings about rap or hip-hop - Hamilton is a must-see. Filmed live (over three days) with (almost) all the original cast, this is a master class in entertainment and while it does take liberties with history (as does any film or stage adaptation), it gets the important things right. I especially liked Daveed Diggs in the dual role of Lafayette / Thomas Jefferson and Jonathan Groff was a hoot as King George, but really, the entire cast was phenomenal. It's a feast for the eyes and ears, with songs you'll be humming (or singing) for a long time. Disney took a big chance on relegating this to streaming, but I'm glad they did and it will pay off in the long run.
Recent Comments