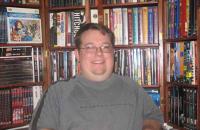 FilmCrave Points
| Activity | Points |
| --- | --- |
| Total Ratings | 3,784 |
| Total Reviews | 3,674 |
| Total Lists | 65 |
| Total Plots | 7,527 |
| Total Points | 26,080 |
Latest Friends
Chris Kavan's Information
Ranking Status: Movie God
Name: Chris Kavan
Gender: Male
Current Area: Lincoln, NE
Home Town: Wahoo, NE
Education: Bachelor's Degree Print Journalism.
Employer: Simons Home Store
Position: Retail Sales Representative - Selling things is my day job. FilmCrave is my life.
About Me: I'm the shortest person on Film Crave. I love anime, a good book and serialized TV dramas.
Interests: Reading - horror, sci-fi, manga. Collecting too many things to list. Movies (of course). Mixology (specializing in vodka).
Movie Profile
Film I Love: Star Wars
Film I Hate: (Most) Remakes, Video Game Adaptations, Movies based on TV shows or SNL sketches
Guilty Pleasure: The Many Films of Nicholas Cage and Super Troopers
Favorite Genre: Thriller
Least Favorite Genre: Romance
Favorite Actors: Edward Norton, Brad Pitt, Sam Rockwell, Charlize Theron
Least Favorite Actors: Whoopi Goldberg, The Wayans Bros., Roseanne Barr, Rob Schneider
Favorite Director: Stanley Kubrick
Least Favorite Director: Uwe Boll
Movie Quotes: Do or do not. There is no try.

The greatest trick the devil ever pulled was convincing the world he didn't exist.

The dude abides.
Latest Movie Review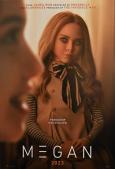 M3GAN
This Pint-Sized Terminator Packs a Punch

As I writer this review, AI has suddenly become a big topic of discussion thanks to the like of ChatGPT and Stable Diffusion reworking how we view everything from art to homework to search engines. And it also brings up what the future might hold for AI and with its angle, M3GAN is about the perfect film to reflect on. AI run amok is a common theme across media and more often than not the stories told essentially boil down to AI becoming self-aware and then doing bad things to humanity. M3GAN is not different but where it gets good is presenting the AI in a most wholesome fore: like an American Girl doll crossed with The Terminator. You wouldn't ever think such an invention would ever be bad because it looks like a young girl - but …
Recent Comments