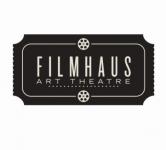 FilmCrave Points
| Activity | Points |
| --- | --- |
| Total Ratings | 962 |
| Total Reviews | 10 |
| Total Lists | 4 |
| Total Plots | 0 |
| Total Points | 1,022 |
Latest Friends
Filmhaus's Information
Ranking Status: Producer
Gender: Male
Current Area: Omaha, NE, USA
Home Town: Omaha, NE, USA
Education: BFA in Visual Communications & Design
Employer: Insurance
Position: Technology
About Me: I'm a movie junkie, based out of Omaha Nebraska.
Interests: I love anything with a good story: movies, books, music (cds/vinyl), and comic books.
Movie Profile
Film I Love: The Third Man
Film I Hate: Love, Actually
Guilty Pleasure: The Fifth Element
Favorite Genre: Mystery
Least Favorite Genre: Sport
Favorite Actors: Nicolas Cage & Samuel L. Jackson (Tie), Matthew McConaughey for moxie, Cary Grant for class & likeability, Gary Oldman for versatility
Least Favorite Actors: Steven Seagal, Fisher Stevens, Tom Green, Billy Zane
Favorite Director: Alfred Hitchcock or Billy Wilder
Least Favorite Director: Adam Sandler
Movie Quotes: From the Third Man: In Switzerland, they had brotherly love, they had five hundred years of democracy and peace ... and what did that produce? The cuckoo clock.

From Airplane!: Ted Striker: Surely you can't be serious. Rumack: I am serious... and don't call me Shirley.

From The Empire Strikes Back: Yoda: Do, or do not. There is no "try."
Latest Movie Review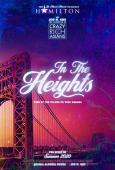 In the Heights
Such Great Heights!

While I've never been to Broadway to see a play on the stage, this movie makes me want to experience the story in its original format. Full disclosure, I like musicals a great deal, especially one with fantastic dance numbers (this movie has almost a dozen), which made this movie a wonderful treat. It's a tremendous adaptation. Excellent songs, exquisite set pieces, wonderful acting, engaging story. However, speaking critically as someone who has seen a variety of musicals, tonally the presentation feels like it's stuck in manic mode with little unsung dialogue and constant bombardment of large set pieces. It's a little "too much of a good thing" syndrome, and you wonder if the film on the whole (not the play) might benefit …