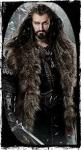 FilmCrave Points
| Activity | Points |
| --- | --- |
| Total Ratings | 3,458 |
| Total Reviews | 84 |
| Total Lists | 30 |
| Total Plots | 0 |
| Total Points | 4,067 |
Latest Friends
Norrin's Information
Ranking Status: Producer
Gender: Male
Current Area: United States
Home Town: NJ
Position: Attorney
Interests: Movies, history, hiking and baseball
Movie Profile
Film I Love: Lord Of The Rings: The Return Of The King
Film I Hate: Moonlight
Favorite Genre: Fantasy
Least Favorite Genre: Musical
Favorite Actors: Harrison Ford, Mel Gibson, Cate Blanchett, Jodie Foster
Least Favorite Actors: Woody Allen, John Travolta, Rosie O'Donnell
Favorite Director: Peter Jackson
Least Favorite Director: Michael Moore
Movie Quotes: "Many that live deserve death. Some that die deserve life. Can you give it to them, Frodo? Do not be too eager to deal out death in judgment. Even the very wise cannot see all ends." Gandalf from "Fellowship Of The Ring"

"Do or do not. There is no try" Yoda from "The Empire Strikes Back"

"If this is to end in fire, then we will all burn together!" Thorin from "The Hobbit: The Desolation Of Smaug"
Latest Movie Review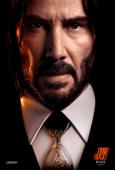 John Wick: Chapter 4
An absolutely amazing action movie, the best of the series and one of the best action movies of all time. Keanu Reeves is terrific in the title role once again and the supporting cast is all stellar. The action sequences are incredibly choreographed, violent, intense and ridiculously entertaining. The movie has a good sense of humor as well. One of the best movies of 2023!
Recent Comments