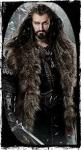 FilmCrave Points
| Activity | Points |
| --- | --- |
| Total Ratings | 3,405 |
| Total Reviews | 80 |
| Total Lists | 29 |
| Total Plots | 0 |
| Total Points | 3,982 |
Latest Friends
Nolane's Information
Ranking Status: Producer
Gender: Male
Current Area: United States
Home Town: NJ
Position: Attorney
Interests: Movies, history, hiking and baseball
Movie Profile
Film I Love: Lord Of The Rings: The Return Of The King
Film I Hate: Moonlight
Favorite Genre: Fantasy
Least Favorite Genre: Musical
Favorite Actors: Harrison Ford, Mel Gibson, Cate Blanchett, Jodie Foster
Least Favorite Actors: Woody Allen, John Travolta, Rosie O'Donnell
Favorite Director: Peter Jackson
Least Favorite Director: Michael Moore
Movie Quotes: "Many that live deserve death. Some that die deserve life. Can you give it to them, Frodo? Do not be too eager to deal out death in judgment. Even the very wise cannot see all ends." Gandalf from "Fellowship Of The Ring"

"Do or do not. There is no try" Yoda from "The Empire Strikes Back"

"If this is to end in fire, then we will all burn together!" Thorin from "The Hobbit: The Desolation Of Smaug"
Latest Movie Review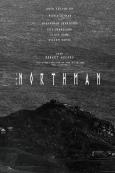 The Northman
Savage, authentic, horrifying and just plain awesome Viking movie, which is a brilliant combination of the excellent TV show the Vikings, Conan the Barbarian and Braveheart with a Shakespearean plot. Stunning visuals. Nicole Kidman steals the movie acting wise. One of the best movies of all time.
Recent Comments