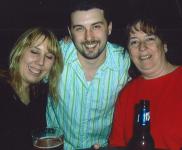 FilmCrave Points
| Activity | Points |
| --- | --- |
| Total Ratings | 1,237 |
| Total Reviews | 446 |
| Total Lists | 25 |
| Total Plots | 85 |
| Total Points | 3,140 |
Latest Friends
Josh C's Information
Ranking Status: Producer
Name: Josh Collins
Gender: Male
Current Area: Kansas City, MO
Home Town: Wolfeboro, NH
Education: B.S. in Interactive Digital Media at Northwest Missouri State University
Employer: Tekniq Data
Position: Marketing Manager - I design websites like this one. I also do marketing and other graphic design related things.
About Me: I like the Red Sox, hate the Yankees and enjoy watching the Royals. I try to do new and exciting things. I probably watch too many movies. I am getting ready to ride the MS150 this September!
Interests: Writing low quality movie reviews for the everyday person. Yes, you read that right. If you wanted to read reviews that reflect the "artistic critic" or the "elite" then my movie tastes and reviews are probably not fitting.
Movie Profile
Film I Love: Gattaca, Event Horizon, Zoolander
Film I Hate: No Country for Old Men, 2001 Space Od...
Guilty Pleasure: Soldier, Day after Tommorow
Favorite Genre: Horror
Least Favorite Genre: Musical
Favorite Actors: Sean Connery, Charlize Theron, Edward Norton, Christopher Walken
Least Favorite Actors: Juliette Lewis, Rob Schneider, Dakota Fanning, Christian Bale
Favorite Director: Martin Scorsese
Least Favorite Director: Tom Shadyac
Movie Quotes: "I swear, I'm so pissed off at my mom. As soon as she's of age, I'm putting her in a home. " - Step Brothers

"I only had sex with her because I'm in love with you. " - Rules of Attraction

"That's bullshit. Smurfette fucks all the other Smurfs. Why do you think Papa Smurf made her? Because all the other Smurfs were getting too horny." Donnie Darko
Latest Movie Review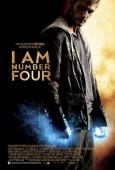 I Am Number Four
I didn't know what to expect with this film, but even though it had some cheesy scenes that only teenagers will enjoy, I liked this film a lot! The action was great, their powers were pretty damned cool and it actually ended the movie with me wanting more. Good thing they will likely make a sequel!
Recent Comments