 FilmCrave Points
| Activity | Points |
| --- | --- |
| Total Ratings | 3,565 |
| Total Reviews | 1,509 |
| Total Lists | 99 |
| Total Plots | 12 |
| Total Points | 9,975 |
Latest Friends
Nick
Producer
Indyfreak's Information
Ranking Status: Movie God
Gender: Male
Movie Profile
Film I Love: Raiders of the Lost Ark.
Film I Hate: Anything that annoys me.
Guilty Pleasure: stuff with explosions
Favorite Genre: Adventure
Least Favorite Genre: Sport
Favorite Actors: Harrison Ford, Morgan Freeman, Helen Mirren, Cate Blanchett
Least Favorite Actors: Adam Sandler, Kristen Stewart, Rob Schneider
Favorite Director: Steven Spielberg
Least Favorite Director: I gotta remember?
Movie Quotes: "It's not the years, it's the mileage."

"That don't make no sense."

"Keep your friends close and keep your enemies closer."
Latest Movie Review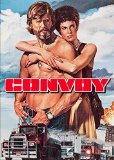 Convoy (1978)
An odd career move for director Sam Peckinpah. But this testosterone fueled action movie still has some his idiosyncratic tendencies. Although it has a very thin plot, one can see the anti-establishment sentiment front and center, with its stoic protagonist almost assuming a messianic role for the working class. The film does boast some impressive action scenes that take advantage of the destructive force of a fully loaded semi truck.
Recent Comments