 FilmCrave Points
| Activity | Points |
| --- | --- |
| Total Ratings | 4,505 |
| Total Reviews | 2,311 |
| Total Lists | 105 |
| Total Plots | 12 |
| Total Points | 13,583 |
Latest Friends
Nick
Producer
Indyfreak's Information
Ranking Status: Movie God
Gender: Male
Movie Profile
Film I Love: Raiders of the Lost Ark.
Film I Hate: Anything that annoys me.
Guilty Pleasure: stuff with explosions
Favorite Genre: Adventure
Least Favorite Genre: Sport
Favorite Actors: Harrison Ford, Morgan Freeman, Helen Mirren, Cate Blanchett
Least Favorite Actors: Adam Sandler, Kristen Stewart, Rob Schneider
Favorite Director: Steven Spielberg
Least Favorite Director: I gotta remember?
Movie Quotes: "It's not the years, it's the mileage."

"That don't make no sense."

"Keep your friends close and keep your enemies closer."
Latest Movie Review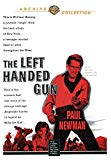 The Left Handed Gun
This take on the life of notorious outlaw Billy the Kid tries to be less glamorous in favor of a gritter interpretation. Only it's kind of boring. Paul Newman is an interesting choice for the part and he does have that roguish attitude. But the movie is not that entertaining besides that.
Recent Comments