 FilmCrave Points
| Activity | Points |
| --- | --- |
| Total Ratings | 2,018 |
| Total Reviews | 35 |
| Total Lists | 2 |
| Total Plots | 95 |
| Total Points | 2,228 |
Latest Friends
travincal's Information
Ranking Status: Producer
Name: Ionut Ion
Gender: Male
Current Area: bucuresti
Home Town: bucuresti
Education: 3
Employer: ..
Position: ... - easialy
About Me: 1
Interests: 2
Movie Profile
Film I Love: aliens
Film I Hate: some
Guilty Pleasure: innocent
Favorite Genre: Sci-Fi
Least Favorite Genre: Romance
Favorite Actors: sigourney weaver, bill paxton, clint eastwood, m j fox, etc
Least Favorite Actors: cuba g junior, ..., ....
Favorite Director: polanski etc
Least Favorite Director: maybe me..
Movie Quotes: maybe we got them demoralized...Aliens
Latest Movie Review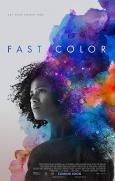 Fast Color
I only resume to warn you not to play and watch this as it is a waste of time to do so.
Recent Comments