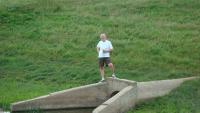 FilmCrave Points
| Activity | Points |
| --- | --- |
| Total Ratings | 1,926 |
| Total Reviews | 34 |
| Total Lists | 2 |
| Total Plots | 94 |
| Total Points | 2,132 |
Latest Friends
Ionut valentin's Information
Ranking Status: Producer
Name: Ionut Ion
Gender: Male
Current Area: Rosiori de Vede
Home Town: Rosiorii de Vede
Education: 3
Employer: ..
Position: ... - easialy
About Me: 1
Interests: 2
Movie Profile
Film I Love: aliens
Film I Hate: some
Guilty Pleasure: innocent
Favorite Genre: Sci-Fi
Least Favorite Genre: Romance
Favorite Actors: sigourney weaver, bill paxton, clint eastwood, m j fox, etc
Least Favorite Actors: cuba g junior, ..., ....
Favorite Director: polanski etc
Least Favorite Director: maybe me..
Movie Quotes: maybe we got them demoralized...Aliens
Latest Movie Review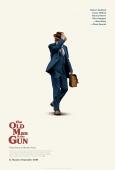 The Old Man & the Gun
Its a dull, slow paced movie. An old thief robbes here and there, falls for an old lady and has ,,Robin Hood,, aura, but a hero without real adventure and motivation. He just does it, but we re not in any way obliged to agree, not even to watch this dull pelicula. Another great actor ,,bites the dust,, in a regretable movie. Shame!
Recent Comments