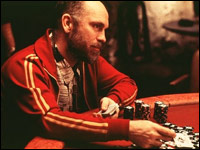 FilmCrave Points
| Activity | Points |
| --- | --- |
| Total Ratings | 5,501 |
| Total Reviews | 28 |
| Total Lists | 112 |
| Total Plots | 41 |
| Total Points | 6,686 |
Latest Friends
Neobowler's Information
Ranking Status: Movie God
Name: Robert Lohr
Gender: Male
Current Area: Indianapolis, IN
Home Town: Connersville, IN
Education: BA in Communications at Ball State University Minor in Information Systems
Employer: Advance America
Position: Assistant Manager - Currently working at Advance America.
About Me: I'm a recent Ball State graduate that has seen more films then anyone I have ever met. I love movies and hope to work in it one day.
Interests: Movies, Television, Sports, Poker, Video Games, Board Games, Fun with friends
Movie Profile
Film I Love: Eternal Sunshine of the Spotless Mind
Film I Hate: Clifford
Guilty Pleasure: Adam Sandler movies
Favorite Genre: Crime
Least Favorite Genre: Family
Favorite Actors: Steve Buscemi, Amy Adams, Denzel Washington, Kate Winslett
Least Favorite Actors: Rupert Everett, Jean Claude Van Damme, Beyonce Knowles, Martin Short
Favorite Director: Paul Thomas Anderson
Least Favorite Director: McG
Latest Movie Review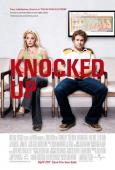 Knocked Up
Funny movie

It was your pretty typical movie from these guys, but they continue to be funny. The humor is real in a lot of ways. Seth Rogen has the same career as Adam Sandler and Jim Carrey going for him. There were some moments that were just stupid, but it's a hard movie not to enjoy.
Recent Comments