FilmCrave Points
| Activity | Points |
| --- | --- |
| Total Ratings | 1,216 |
| Total Reviews | 19 |
| Total Lists | 32 |
| Total Plots | 4 |
| Total Points | 1,597 |
Latest Friends
tim's movie valut's Information
Ranking Status: Producer
Name: Tim Steele
Gender: Male
Current Area: charleston, WV
Home Town: Morgantown, WV
Education: i'm a high school graduate and am currently a collage student
Employer: FYE/Kroger
Position: sales asscoicate
About Me: My name is Tim, i live in charleston, WV. Im 33 years old i live with my wife and 2 cats. I love movies i have over 600 dvd's currently. I have a movie page on facebook called the movie vault a complete discussion. Come and join, anything else just ask
Interests: i love sports, yankees, Rangers, Bengals, and Warriors.
Movie Profile
Film I Love: the departed
Film I Hate: a tie between king kong and 8 mile
Guilty Pleasure: romantic comedies
Favorite Genre: Action
Least Favorite Genre: Anime
Favorite Actors: bruce willis, reese whitherspoon, Chris Pratt , Chris Pine
Least Favorite Actors: chris rock, Rene zellwegger, Sasha Baron Cohen , Russell Brand
Favorite Director: Steven speilburg
Least Favorite Director: peter jackson
Movie Quotes: 1 "I don't know who this Ryan is, but if finding him. Means that gets me home to my wife. Well that means i'm goona do it" Tom Hanks Saving Pvt Ryan

2 "just go to the record store and hang out with your friends" Penny Lane from Almost Famous

3 "Make'em wonder why your still smiling" Claire Colburn Elizebethtown 4 "get away from her your bitch" "I believe the line is stay away from her you bitch, this is film class right" Jamie Kennedy and Joshua Jackson from Scream 2
Latest Movie Review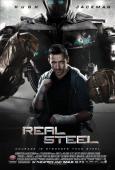 Real Steel
Real Bad

Every actor does one, a bad movie. Which in my opinion is basically like a hot guy or girl have sex with somebody because of the way the look, it's called pitty sex. Real Steel was Hugh Jackman's pitty sex the story was good, oh no wait that was the game, u know it want it is remember rock-em sock-em robots ya that this movie its not good. The only thing I liked was evanginlene Lilly from lost, that acting wasn't bad. It's didn't make up for anything else self.
Recent Comments