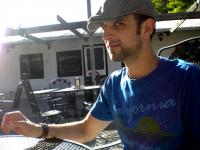 FilmCrave Points
| Activity | Points |
| --- | --- |
| Total Ratings | 85 |
| Total Reviews | 71 |
| Total Lists | 6 |
| Total Plots | 0 |
| Total Points | 530 |
Latest Friends
Matthew Sanchelli's Information
Ranking Status: Director
Name: Matthew S.
Gender: Male
Current Area: Kansas City, KS
Home Town: The Big 'O', NE
Education: I've got a B.S. in Broadcasting with a bit of an emphasis on video production. A Minor in Public Relations. There is also a certification I earned (after graduating college) in bartending. I've probably seen enough movies to make me a pro-movie viewer.
Employer: Garmin International
Position: Marketing/Product Support Help Desk Specialist - I assist co-workers in answering questions/troubles regarding our Outdoor/Fitness product line. Fancy Shmancy.
About Me: I am a man of many wants, needs, and desires. But right now, I just need a refill on my glass of milk.
Interests: Videography, video production, photography, running, drawing, singing, writing, blogging, cooking
Movie Profile
Film I Love: Halloween (78), The Monster Squad, 10 Inch Hero, Trick r Treat
Film I Hate: Napoleon Dynamite, Cabin Boy
Guilty Pleasure: Boys & Girls, A Goofy Movie
Favorite Genre: Horror
Least Favorite Genre: Anime
Favorite Actors: Michael Fassbender, Gary Oldman, Scarlett Johansson, Amy Adams
Least Favorite Actors: Russell Crowe, Chris Klien, Michael Cera
Favorite Director: John Carpenter
Least Favorite Director: Brett Ratner
Movie Quotes: "There's nothing better than kissing a girl...and you literally forget where you are. There's nothing better than that in life." -Luke Greenfield; director of 'The Girl Next Door-

"Even a man who is pure in heart and says his prayers by night, may become a wolf when the wolf bane blooms and the autumn moon is bright." -The Wolf Man (1941)-
Latest Movie Review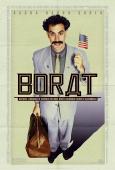 Borat: Cultural Learnings of America for Make Benefit Glorious Nation of Kazakhstan
While it may have had a couple laughable moments, the movie as a whole was simply pointless and not very funny at all. Definitely one of my top five worst movies I've ever seen.
Recent Comments