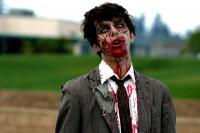 FilmCrave Points
| Activity | Points |
| --- | --- |
| Total Ratings | 936 |
| Total Reviews | 13 |
| Total Lists | 3 |
| Total Plots | 0 |
| Total Points | 1,036 |
Latest Friends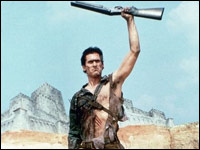 HaleighAmanda
Director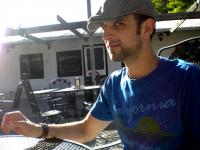 Matthew Sanchelli
Director
Nick
Producer
Mr. E Horror's Information
Ranking Status: Producer
Name: Eric Bock
Gender: Male
Education: I have a Masters degree in literature
Employer: Kalamazoo Public Schools
Position: Teacher - I teach primarily senior English as well as A.P. Literature and Composition.
About Me: I am a high school English teacher. I have also co-taught horror film classes at Western Michigan University. I have been married for almost seven years and have an infant son who is the best thing ever.
Interests: Horror - obviously, writing fiction, film, blogging, I also deal in vintage luxury watches and antiquarian books.
Movie Profile
Film I Love: Let Sleeping Corpses Lie
Film I Hate: House of the Dead - Uwe Boll . . .ugh
Guilty Pleasure: I will always be a fan of Brainscan
Favorite Genre: Horror
Least Favorite Genre: Western
Favorite Actors: Brian Cox, Cate Blanchett, Frank Langella
Least Favorite Actors: Julia Roberts, Hugh Grant
Favorite Director: David Lynch
Least Favorite Director: Uwe Boll
Latest Movie Review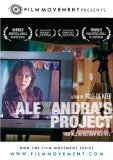 Alexandra's Project
A Husband's Worst Nightmare Comes From Down Under

There is a little-known Australian flick that came out several years ago, though I have only come across it recently. Alexandra's Project offers a horrific insight into the nightmarish possibilities of suburban domesticity. Its raw, unflinching, and unapologetic crassness play on some of the worst fears that the insecure creatures known as married men have. This film takes the rotten core of a troubled relationship and exposes it to the person oblivious of problems within the marriage, the husband. It is a warning to men that the person you are taking for granted might be capable of far more than you have given her credit for. While you are fantasizing about other women and thinking about how great your life could be without the …
Recent Comments