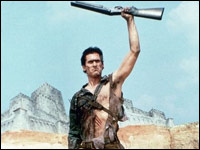 FilmCrave Points
| Activity | Points |
| --- | --- |
| Total Ratings | 596 |
| Total Reviews | 87 |
| Total Lists | 13 |
| Total Plots | 1 |
| Total Points | 1,007 |
Latest Friends
Armando Sanchez's Information
Ranking Status: Producer
Gender: Male
Current Area: buckeye, AZ
Home Town: buckeye, AZ
Education: Still thinking about it,for now it's about my films.
About Me: I am a 16 year old boy who loves films,I love writing screenplays and developing movie plots and characters.I love to watch many films and study them.I also love to talk all day about films,it's my kind of thing.my top 5 favorite filmmakers are: Quentin Tarantino, The Coen Brothers, Kevin Smith,David Fincher,and Paul Thomas Anderson.
Interests: I love writing screenplays.I also love writing screenplays with writing patrners.I love watching films and studying them.I love soccer and music as well.I also love to read screenplays by other famous filmmakers ( you can buy some off AMAZON). I also love to make short movies with my friends when I can.
Movie Profile
Film I Love: RESERVOIR DOGS
Film I Hate: THE LAST AIRBENDER
Guilty Pleasure: RAMBO (2008)
Favorite Genre: Crime
Least Favorite Genre: Sport
Favorite Actors: Adrien Brody, Christian Bale, Daniel Day Lewis, Tommy Lee Jones
Favorite Director: QUENTIN TARANTINO
Least Favorite Director: UWE BOLL
Movie Quotes: Eddie,you keep talking like a bitch,i'm going to smack you like a bitch -MR.BLONDE from "RESERVOIR DOGS"

MR.BLONDE: hey Joe,you want me to shoot this guy ? MR.WHITE: (laughs) shit...you shoot me in a dream,you better wake up and apoligize -from "RESERVOIR DOGS"

DICK : Clarence,do you have any idea how much coke you have here? CLARENCE : nope,tell me DICK : i don't know,but it's a fuckin' lot - "TRUE ROMANCE"
Latest Movie Review
Cemetery Junction
CEMETERY JUNCTION REVIEW

This film is truly aamzing.Ricky Gervaise and Stephen Merchant are able to write a aamzing film that manages to be funny and so perfectly sad....in an amazing way.I haven't seen A film like this in years.it made me want to shout in joy and it made me want to cry in sadness at the same time...and that's saying a lot.it's such an amazing movie that balances humor and drama so well.amazing,amazing,amazing.I can't get over how this film is so damn good.tuly worth everyone's time,no matter what you like,it's amazing.
10 best quentin tarantino films
Recent Comments