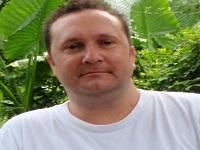 FilmCrave Points
| Activity | Points |
| --- | --- |
| Total Ratings | 968 |
| Total Reviews | 62 |
| Total Lists | 5 |
| Total Plots | 30 |
| Total Points | 1,311 |
Latest Friends
Tjommi's Information
Ranking Status: Producer
Gender: Male
Home Town: Sandnes
Movie Profile
Film I Love: Impossible to mention one, but I love the hellraiser series, Resident evil and japanese horror.
Film I Hate: Hostel ( I generally don't like slasher and torture movies )
Guilty Pleasure: Well written drama movies
Favorite Genre: Horror
Least Favorite Genre: Biography
Favorite Actors: Al Pacino, Bruce Willis, Tom Hanks
Movie Quotes: King of Swamp Castle: "You only killed the bride's father, you know." Sir Lancelot: "Well, I didn't mean to." King of Swamp Castle: "Didn't mean to? You put your sword right through his head." Sir Lancelot: "Oh dear... is he all right?" "

Brian: "You have to be different!" The Crowd: "Yes, we are all different!" Small lonely voice: "I'm not!"

From Con air : "Nobody move or the teddy gets it! "
Latest Movie Review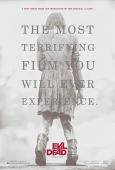 Evil Dead (2013)
My thoughts around Evil dead (2013)

This movie was amazing. It was horrible to watch, many times I wanted to look stop watching because it was so disturbing, but I was compelled to keep watching. Now I have used this argument against another movie before, but that was in an entirely different setting. i used this argument against Hostel, a speculative over the top violent torture feast movie. That I still belive is complete and utter crap btw. There are very few movies where people are mean to eachother in a setting that could happen that I like.This is a movie with a supernatural theme, and as long as that is the case for me the further away from reality it is, the better it is. The usual filters of acceptable violence and gore for me is then automatically reduced to …
Recent Comments