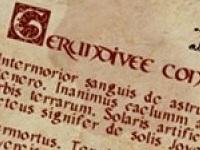 FilmCrave Points
| Activity | Points |
| --- | --- |
| Total Ratings | 978 |
| Total Reviews | 19 |
| Total Lists | 46 |
| Total Plots | 6 |
| Total Points | 1,495 |
Latest Friends
OracleElizabeth's Information
Ranking Status: Producer
Name: Elizabeth
Gender: Female
Current Area: NY
Home Town: NY
Employer: Public Library
Position: Clerk - Processing books for the children's section of a public library.
About Me: After watching an enormous amount of really bad films who knows if my judgement can even be considered good by this point?
Interests: Movies, Books, Video Games
Movie Profile
Guilty Pleasure: B List horror Films
Favorite Genre: Horror
Least Favorite Genre: Romance
Favorite Actors: Morgan Freeman, Mickey Rourke, Quentin Tarantino, Toshirô Mifune
Least Favorite Actors: Beyoncé Knowles, Woody Allen, Martin Lawrence, Ashton Kutcher
Favorite Director: Akira Kurosawa
Least Favorite Director: Uwe Boll
Movie Quotes: "My mommy always said there were no monsters - no real ones - but there are." - Aliens (1986)

"No tears, please. It's a waste of good suffering." - Hellraiser (1987)

"Every town has an Elm Street." - Freddy's Dead: The Final Nightmare (1991)
Latest Movie Review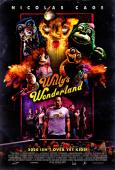 Willy's Wonderland
A Five Nights at Freddy's homage, gory and fun to watch with a group. Nicolas Cage manages to say not a word and still have a presence. Representing the gamer character taking on each boss as the silent protagonist stuck with npc's who just can't quite get over his goal of finishing the whole night instead of getting out and saving himself. Everything was a spot on til the sex scene between two of the 'teen' stereotype characters. While the sex scene is a horror trope, it isn't a Fnaf trope and felt way, waaay too long and forced before we could get back to the beatdowns. Spent the whole move eating popcorn, laughing and cracking dumb jokes with friends.
Recent Comments