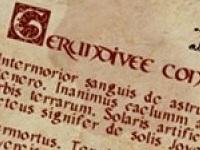 FilmCrave Points
| Activity | Points |
| --- | --- |
| Total Ratings | 976 |
| Total Reviews | 18 |
| Total Lists | 46 |
| Total Plots | 6 |
| Total Points | 1,490 |
Latest Friends
OracleElizabeth's Information
Ranking Status: Producer
Name: Elizabeth
Gender: Female
Current Area: NY
Home Town: NY
Employer: Public Library
Position: Clerk - Processing books for the children's section of a public library.
About Me: After watching an enormous amount of really bad films who knows if my judgement can even be considered good by this point?
Interests: Movies, Books, Video Games
Movie Profile
Guilty Pleasure: B List horror Films
Favorite Genre: Horror
Least Favorite Genre: Romance
Favorite Actors: Morgan Freeman, Mickey Rourke, Quentin Tarantino, Toshirô Mifune
Least Favorite Actors: Beyoncé Knowles, Woody Allen, Martin Lawrence, Ashton Kutcher
Favorite Director: Akira Kurosawa
Least Favorite Director: Uwe Boll
Movie Quotes: "My mommy always said there were no monsters - no real ones - but there are." - Aliens (1986)

"No tears, please. It's a waste of good suffering." - Hellraiser (1987)

"Every town has an Elm Street." - Freddy's Dead: The Final Nightmare (1991)
Latest Movie Review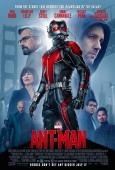 Ant-Man
It was better than I expected it to be based on the summary. However I also have not seen a movie with Paul Rudd in it before and I do enjoy Michael Douglas.
Recent Comments