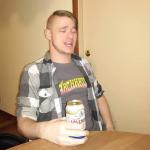 FilmCrave Points
| Activity | Points |
| --- | --- |
| Total Ratings | 3,598 |
| Total Reviews | 3,276 |
| Total Lists | 355 |
| Total Plots | 419 |
| Total Points | 17,774 |
Latest Friends
Snoogans's Information
Ranking Status: Movie God
Name: D.J. Boger
Gender: Male
Current Area: Evansville, IN
About Me: I absolutely love movies! Let's discuss them.
Interests: Hobbies include: collecting DVD/Blu-Ray's, playing musical instruments, longboarding, reading books, and conversing through social media.
Movie Profile
Film I Love: Back to the Future
Film I Hate: (view my 'Worst Movies I've Seen' list)
Guilty Pleasure: slashers and 'dumb' comedies
Favorite Genre: Comedy
Least Favorite Genre: Anime
Movie Quotes: "Your future hasn't been written yet. No one's has. Your future is whatever you make it. So make it a good one."

"You have to do everything you can, you have to work your hardest, and if you do, you have a shot at a silver lining."

"Movies don't create psychos. Movies make psychos more creative!"
Latest Movie Review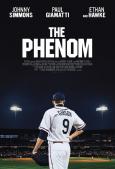 The Phenom
Introspect of a Pitcher

'The Phenom' is a sports drama all about examining the psychology of this teen who has been programmed from the start to pursue a career in baseball. The pressures he feels from coaches/owners, the harmful conditioning of his father, and the inability to set aside any career achievement for growing personal relationships are explored all from the point of view of the athlete. I admire the depth for which the film reaches. Performances across the board are great. Simmons portrays the deep complexities of his character with less words. The story is only concentrated on one chuck of specific time, which is fine, but it stops short of how deep the drama could go. I never grew any sort of emotional attachment. There are great elements …
100 All Time Favorite Movies
Recent Comments