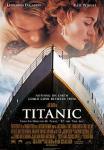 FilmCrave Points
| Activity | Points |
| --- | --- |
| Total Ratings | 1,343 |
| Total Reviews | 63 |
| Total Lists | 148 |
| Total Plots | 0 |
| Total Points | 2,787 |
Latest Friends
Ryan Stephen M's Information
Ranking Status: Producer
Gender: Male
About Me: Hi, my name is Ryan. I like and am open to all kinds of movies. My least favorite genres are anime and westerns, but I will still watch those with an open mind. My average rating might be a little higher than others on the site, which I think is because if I think i'm going to dislike a movie, or if it has been crushed by other filmcravers I pretty much stay away from it. Once I start watching though, I give it an honest and fair viewing and then rate. For example, I will not be watching Grown Ups or Grown Ups 2. I wouldn't say I have a favorite genre, I love movies from all categories.
Movie Profile
Film I Love: Titanic, Ghostbusters, Dazed and Confused, Say Anything
Film I Hate: Badlands, Blue Velvet
Favorite Genre: Drama
Least Favorite Genre: Western
Favorite Actors: Ryan Gosling, Tom Hanks, Natalie Portman
Favorite Director: Steven Spielberg
Least Favorite Director: Federico Fellini
Movie Quotes: "No, they'll swamp us!" Cal from Titanic

"All right, all right, all right." Wooderson from Dazed and Confused
Latest Movie Review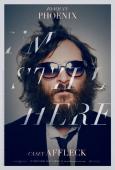 I'm Still Here: The Lost Year of Joaquin Phoenix
This is not going to be one of the best things you have ever seen. Fairly interesting, but just how bad Phoenix is as an rapper makes me think that this was a hoax. Not to mention the fact that he has now returned to acting. An average documentary.
Recent Comments