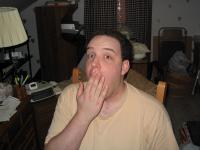 FilmCrave Points
| Activity | Points |
| --- | --- |
| Total Ratings | 1,443 |
| Total Reviews | 1,443 |
| Total Lists | 522 |
| Total Plots | 392 |
| Total Points | 10,064 |
Latest Friends
sapien's Information
Ranking Status: Movie God
Name: homo sapien
Gender: Male
Current Area: OH
Home Town: OH
Education: Associate's Degree in Medical Laboratory Technology
Employer: Giant Eagle
Position: drug dealer: relax people, I'm a Pharm Tech. - I count pills all day long.
About Me: The good life is one that's guided by knowledge, and inspired by love. Bertrand Russell said this, and it's how I try to live my life.
Interests: Of course, like everyone else here, I love movies! But, I also love learning about politics and science.
Movie Profile
Film I Love: the Shawshank Redemption
Film I Hate: the Birth of a Nation
Guilty Pleasure: Sylvester Stallone movies. SLY ROCKS!
Favorite Genre: Drama
Least Favorite Genre: Anime
Favorite Actors: Lon Chaney, Sr., Morgan Freeman, Kathy Bates, Jack Nicholson
Least Favorite Actors: Jennifer Lopez, Tim Allen, Jack Black, Luke Wilson
Favorite Director: Martin Scorsese
Least Favorite Director: Oliver Stone
Movie Quotes: "Didn't do it: lawyer fucked me!" -- the Shawshank Redemption

"Leave the gun. Take the cannoli." -- the Godfather

"And that's the TRIPLE truth..., Ruth!" -- Do the Right Thing
Latest Movie Review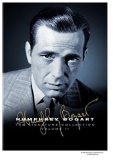 Across the Pacific (1942)
The plot wasn't all that great. And the racism was even worse.
Recent Comments