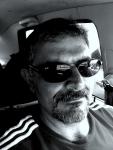 FilmCrave Points
| Activity | Points |
| --- | --- |
| Total Ratings | 131 |
| Total Reviews | 52 |
| Total Lists | 5 |
| Total Plots | 1 |
| Total Points | 353 |
Latest Friends
tecnoandre's Information
Ranking Status: Movie Star
Gender: Male
Current Area: Sorocaba-Brazil
Home Town: Sorocaba-Brazil
Movie Profile
Film I Love: Saving Private Ryan
Film I Hate: Friday the 13th
Guilty Pleasure: Body Double
Favorite Genre: Adventure
Least Favorite Genre: Anime
Favorite Actors: Russell Crowe, Al Pacino, Cate Blanchett, Robert de Niro
Least Favorite Actors: Hayden Christensen, Brandon Routh
Favorite Director: Martin Scorcese
Least Favorite Director: Wes Anderson
Movie Quotes: At my signal, unleash hell!- Maximus at Gladiator Maximus: What we do in life echoes in eternity Próximo : We mortals are but shadows and dust. Shadows and dust, Maximus!
Latest Movie Review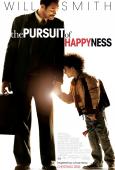 The Pursuit of Happyness
Happyness!

Biographical drama film based on Chris Gardner's nearly one-year struggle with homelessness. Directed by Gabriele Muccino, the film features Will Smith as Gardner, an on-and-off-homeless salesman-turned stockbroker. Smith's real-life son Jaden Smith co-stars, making his film debut as Gardner's son Christopher Jr. The screenplay by Steven Conrad is based on the best-selling memoir written by Gardner with Quincy Troupe. The film was released on December 15, 2006, by Columbia Pictures. For his performance, Will Smith was nominated for an Academy Award and a Golden Globe for Best Actor.Very intense and touchable movie.
Recent Comments