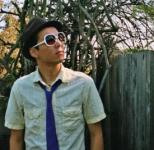 FilmCrave Points
| Activity | Points |
| --- | --- |
| Total Ratings | 2,128 |
| Total Reviews | 2,132 |
| Total Lists | 4 |
| Total Plots | 0 |
| Total Points | 8,659 |
Latest Friends
mitchellyoung's Information
Ranking Status: Movie God
Name: Mitchell Young
Gender: Male
Current Area: Los Angeles, CA
Employer: Rock for Justice
Position: Executive Director - www.rockforjustice.org
About Me: Film director. Band Manager. Social Justice Pioneer. I am Mitchell Young, officially.
Interests: www.twitter.com/rfjmitchell
Movie Profile
Film I Love: 8 1/2
Favorite Genre: Comedy
Favorite Director: Federico Fellini
Movie Quotes: "Choose Life" - Trainspotting
Latest Movie Review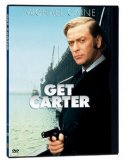 Get Carter (1971)
Ultimately, though I appreciate the style behind "Get Carter," I find it empty and a pessimistic view of an anti-hero's journey. Michael Caine plays his brutal Jack Carter with commitment and resolve and the film bluntly unfolds its plot with surehanded brevity. The result is a tale that is nihilistic at best. As Carter's character remains mostly resolute and emotionless throughout his vengeful mission, so the film's plot and themes remain emotionless. What results is a visually striking thriller, but one that doesn't leave the viewer with anything thematically beneficial.
Recent Comments