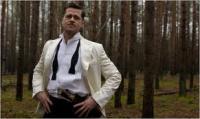 FilmCrave Points
| Activity | Points |
| --- | --- |
| Total Ratings | 437 |
| Total Reviews | 372 |
| Total Lists | 45 |
| Total Plots | 4 |
| Total Points | 1,949 |
Latest Friends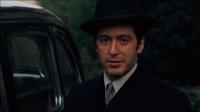 Daniel Corleone
Movie God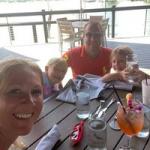 Alex
Movie God
FSUNoles27TS's Information
Ranking Status: Producer
Name: Taylor Smith
Gender: Male
Current Area: Mahwah, NJ
Home Town: San Antonio , TX
Education: Florida State University; Class of 2011
Position: Cisco Product Manager
About Me: I love movies. I don't have sophisticated taste, but that is fine. I enjoy what I enjoy. My lists are completely opinion. Although Inglourious Basterds is my favorite movie; I know it is not the greatest movie. That spot is held by Shawshank Redemption. Some of my lists are in particular order (1=Best), but most are not.
Interests: Skiing, College Football (Go Noles!), Movies, TV
Movie Profile
Film I Love: Inglourious Basterds
Film I Hate: Scarface
Guilty Pleasure: Cheesey Cop Movies and Adam Sandler Movies
Favorite Genre: Comedy
Least Favorite Genre: Horror
Favorite Actors: Brad Pitt, Seth Rogen, Chris Farely , Edward Norton
Least Favorite Actors: Jack Black, Sandra Bullock , Dane Cook, Jennifer Lopez
Favorite Director: Quentin Tarantino
Least Favorite Director: Michael Bay
Movie Quotes: You probably heard we ain't in the prisoner-takin' business; we in the killin' Nazi business. And cousin, business is a-boomin'. - Lt. Aldo Raine "Inglourious Basterds" ....... and so many others

Hey, if you want me to take a dump in a box and mark it guaranteed, I will. I got spare time. - Tommy Calahan "Tommy Boy"

Rehabilitated? It's just a bullshit word. So you go on and stamp your form, sonny, and stop wasting my time. Because to tell you the truth, I don't give a shit. - Red "The Shawshank Redemption"
Latest Movie Review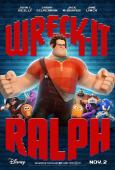 Wreck-It Ralph
The perfect children's movie
My Favorite Movies of All-Time (Full Order)
Recent Comments