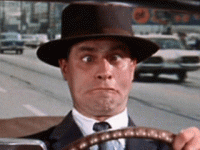 FilmCrave Points
| Activity | Points |
| --- | --- |
| Total Ratings | 18 |
| Total Reviews | 1 |
| Total Lists | 3 |
| Total Plots | 0 |
| Total Points | 34 |
Latest Friends
Nick
Producer
Cecil_B_DeFilm's Information
Ranking Status: Aspiring Actor
Education: Yep, I've been to school before.
Employer: ACME Fireworks Factory
Position: Explosives QC - Stuff blows up, stuff blows down.... Mainly up.
About Me: I'm actually someone moderately well known. If you guess correctly you might win something. Nope, I am not Jerry Seinfeld, or Lewis.
Interests: I like films. Lot's of them. I'm actually surprised that this site had no selection for Noir films, but ok, I chose Mystery instead.
Movie Profile
Favorite Genre: Mystery
Least Favorite Genre: Musical
Latest Movie Review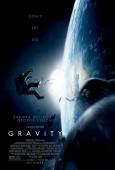 Gravity
Gravity drops like a rock

Big "blockbuster" that plummets like a meteorite not long after take-off. I've been a Clooney fan since he stepped out of his character from that lamestream hospital drama which he was a regular on and rolled the dice with his career in order to play Seth Gecko in From Dusk to Dawn. Point being, in my eyes he can rarely do wrong, but in this he certainly didn't do "right." His character is flimsy and even with his standard and seemingly default "Its all fun and games until it's serious, then ITS SERIOUS" personality (which practically all the characters he plays reflect) he just doesn't seem to fit well with the severity of the situation in this particular role. Now while I have nothing against the talents of Sandra Bullock, …
Recent Comments