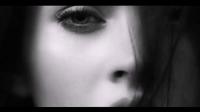 FilmCrave Points
| Activity | Points |
| --- | --- |
| Total Ratings | 522 |
| Total Reviews | 522 |
| Total Lists | 117 |
| Total Plots | 31 |
| Total Points | 4,678 |
Latest Friends
MovieAddict's Information
Ranking Status: Producer
Gender: Female
About Me: If you are serious about movies....like I am, then feel free to add me as a friend. "So many movies, so little time."
Interests: Movies, Music, Books!
Movie Profile
Film I Love: The Godfather
Film I Hate: Gigli
Guilty Pleasure: This Means War!
Favorite Genre: Action
Least Favorite Genre: War
Favorite Actors: Sean Connery, Bruce Willis, Denzel Washington, Leonardo Dicaprio
Least Favorite Actors: Pamela Anderson, Denise Richards, Keanu Reeves, Gwyneth Paltrow
Favorite Director: Martin Scorsese
Least Favorite Director: Uwe Boll
Movie Quotes: "The greatest trick the Devil ever pulled was convincing the world he didn't exist and just like that….he's gone!" (The Usual Suspects)

You talkin' to me? (Taxi Driver)

"I'll have what she's having." (When Harry met Sally)
Latest Movie Review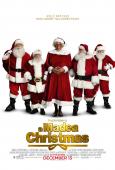 A Madea Christmas
Madea is back!

The movie opens with Tyler Perry dressed in drag as a department store Santa. His niece Eileen (Anna Maria Horsford) is showing him the ropes but Madea ends up ruining everything for her when he is nasty to the customers and ends up getting fired. Too impatient to wait on his check in the mail Madea creates a scene when he raids the cash register to get his days' pay. Eileen is further depressed because her daughter, Lacey (Tika Sumpter) won't be able to make it home for Christmas so she asks the reluctant Madea to drive her out to Alabama to Lacey's for Christmas. She is appalled to find a white country boy named Conner (Eric Lively), working on the farm and disproves heartedly. She thinks Lacey is risking her reputation by having …
Recent Comments