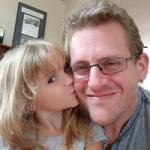 FilmCrave Points
| Activity | Points |
| --- | --- |
| Total Ratings | 3,523 |
| Total Reviews | 522 |
| Total Lists | 7 |
| Total Plots | 4 |
| Total Points | 6,037 |
Latest Friends
TheWolf's Information
Ranking Status: Movie God
Name: Ryan Fulton
Gender: Male
Current Area: Fremont, NH
Home Town: Exeter, NH
Education: Bachelors of Computer Science - Southern New Hampshire University Masters of Fine Arts, Core Focus on Animation / Special Effects - Digitial Media Arts College
Employer: Purple Hand Pictures
Position: Director / Animator / Jack of all trades - I started Purple Hand Pictures in 2006 while working on my thesis and my first animated short. Since then I have been working on more projects while I build up my demo reel and recruit new people to help in getting PHP off the ground. Currently working on my next film - "Influence".
About Me: Proud to be the FIRST Movie God on Film Crave, I am also an Animator / CGI effects artist and Director... well at least of my own movies. I am always working on a new film, currently I am working on the Film "Influence" it is starring Timothy Fulton, and comedian Derek Richards. Release date is pending.
Interests: 3D animation, games, and just having fun.
Movie Profile
Film I Love: The Professional, American Psycho, The Machinist, Iron Man, Dark Knight
Film I Hate: Anything that Uwe Boll directs
Guilty Pleasure: Movies, movies, and more movies.
Favorite Genre: Animation
Least Favorite Genre: Documentary
Favorite Actors: Gary Oldman, Jack Nicholson, Geoffrey Rush, Kevin James
Least Favorite Actors: Paris Hilton, Nicole Ritchie, Jake Lloyd, Steven Segal
Favorite Director: Kevin Smith
Least Favorite Director: Uwe Boll
Movie Quotes: Thats a nice accent you have there. New Jersey? - Lloyd Christmas (Jim Carrey) Dumb and Dumber

Thurman? Who the fuck is Thurman? Is your name Thurman? Yeah. Thurman Merman? Yeah. Jesus - Willie & The Kid (Billy Bob Thornton & Brett Kelly) Bad Santa

I could dance with you until the cows come home.... on second thought I'd rather dance with the cows and you come home. - Rufus T. Firefly (Groucho Marx) Duck Soup
Latest Movie Review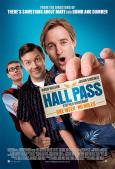 Hall Pass
Farrelly Brothers doing what they do best

While some of the funny scenes were shown in the previews, I can honestly say I am glad they didn't ruin the movie by giving them all up like some previews do. Before going to watch the movie I have to admit that I did check out the reviews. After looking them over I was preparing to watch a bomb of a movie, so my expectations were particularly low. The movie however had some good surprises. While this film is not exactly "Somthing about Mary" calibur, it is certainly quite funny with a lot of the Farrelly Brothers sense of humor. I would definitely watch this one again.
Recent Comments