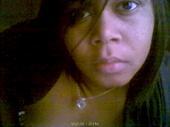 FilmCrave Points
| Activity | Points |
| --- | --- |
| Total Ratings | 269 |
| Total Reviews | 18 |
| Total Lists | 6 |
| Total Plots | 5 |
| Total Points | 360 |
Latest Friends
The Scripted's Information
Ranking Status: Movie Star
Name: Japan Suzuki-Kobayashi
Gender: Female
Current Area: Hunt Valley, MD
Home Town: Tokyo
Education: Presently enrolled in college for my BA in Business Management
About Me: I'm awesome. True story.
Interests: Movies....watching them, writing them, filming them, acting in them, and directing them.
Movie Profile
Film I Love: William Shakespeare's Romeo & Juliet
Film I Hate: The Strangers
Guilty Pleasure: Tommy Boy
Favorite Genre: Thriller
Least Favorite Genre: Musical
Favorite Actors: Shia LeBeouf, Leonardo DiCaprio, Johnny Depp, Ryan Reynolds
Least Favorite Actors: Musicians
Favorite Director: Kevin Smith
Least Favorite Director: A sucky one!
Movie Quotes: "Thirty-seven??" -Randall from Clerks

"......okay I'll call you in five minutes." -Will Ferrell from Elf

"How do you shoot the devil in the back? What if you miss?" Kevin Spacey from The Usual Suspects
Latest Movie Review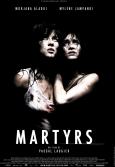 Martyrs (2008)
Whoa Nelly!!

Even though I did not watch this movie in its entirety, I agree that it is very good. Just when you think you have a handle on what is going on, BAM! You are wrong. It is as if there are three stories in one but they are relate to one another. The graphic violence and gore is a lot to take in if you are not accustomed to or enjoy watching such things, but if you are, you should enjoy it and appreciate it as well as the message hidden within. I have been told that the last thirty minutes are akin to the last few minutes of Audition, violence wise, and as I settled in to complete the movie, I felt so creepy and dirty inside that I had to turn it off. It just felt so wrong to be watching these things happen to this girl that I felt …
I Can Recite These Movies Line By Line
Recent Comments