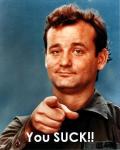 FilmCrave Points
| Activity | Points |
| --- | --- |
| Total Ratings | 1,810 |
| Total Reviews | 30 |
| Total Lists | 66 |
| Total Plots | 0 |
| Total Points | 2,603 |
Latest Friends
Holas's Information
Ranking Status: Producer
Name: Holas Rio....
Gender: Male
Current Area: krap doowmle, NJ
Home Town: Idol, NJ
Education: BYU--Yes, I'm a Mormon
Employer: rather not say, but i do work, honestly
Position: Comp. Op. - typing, all day long, typing
About Me: I am two chapters away from completing my Superman/Lex Luthor novel. It is over 200 pages and more than 50,000 words.The title will be "Element of Surprise." Look for it soon!!
Interests: Movies, Comics, then the pursuit of happiness.
Movie Profile
Film I Love: brighton beach memiors
Film I Hate: Time Machine (2002)-Guy Pearce
Guilty Pleasure: Grease & Men at Work
Favorite Genre: Sci-Fi
Least Favorite Genre: Horror
Favorite Actors: John Cusack, Shelly Rio, Sidney Poitier, Tom Hanks
Least Favorite Actors: Matthew Mccoughnahey, Bridgette Fonda, Rob Schneider, Cameron Diaz
Favorite Director: Woo/Speilb./Crowe
Least Favorite Director: Stephen King
Movie Quotes: Danny Vermin: You shouldn't hang me on a hook Johnny. My father hung me on a hook once, once. - Johnny Dangerously (Danny = Joe Piscopo)

Joe Clark: I don't have to do anything but stay black and die. - Lean on Me ( Morgan Freeman)

Marty: Let's land on him, we'll cripple his car. Doc: Marty, he's in a '46 Ford, we're in a DeLorean. He'd rip through us like we were tin foil. - Back to the Future II
Latest Movie Review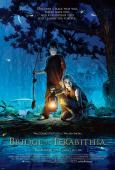 Bridge to Terabithia
a boy, a girl and their rope

never read the book, never heard of the movie before I turned it on and watched it one Saturday morning on t.v. this is def. one of the better children's storys of the new century. It has just enough fantasy to cover the serious situations that face the young boy and girl. The trailer has absolutely nothing to do with the movie and completely misleads the individual. This movie is for children who want to enjoy some fantasy and for adults who want to rememeber what is was like to be a kid. If I had three thumbs, I'd give it three thumb up, but I don't, so I give it two thumbs up. It is a must see.
Recent Comments