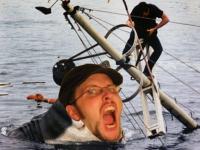 FilmCrave Points
| Activity | Points |
| --- | --- |
| Total Ratings | 1,367 |
| Total Reviews | 221 |
| Total Lists | 97 |
| Total Plots | 12 |
| Total Points | 2,959 |
Latest Friends
The Film Rebel's Information
Ranking Status: Producer
Name: Greg Jameson
Gender: Male
Home Town: Lake Titty Caca, WA
Education: SCHOOL OF HARD KNOCKS BITCHES!!!
Employer: YOUR MOM!!!
Position: Missionary
About Me: I have two passions in life: Movies and music. I like to think of myself as a guy who doesn't go by what the critics say. I like to see myself as a guy who says "F*** the critics!! I'm gonna see this film for myself!" Kinda like a sorta "FilmRebel" O.O I review movies because I love sharing my thoughts on just about everything out there. I love making lists so I can...well....make lists. All in all, I love entertaining and informing. Thats what I do.
Interests: movies, rock n' roll, friends, girls, etc
Movie Profile
Film I Love: Pulp Fiction, Back to the Future, Big Lebowski, Psycho, Memento, etc.
Film I Hate: Garbage Pail Kids Movie, Twilight, The Spirit, Transformers 2, anything by Michael Bay, etc
Guilty Pleasure: Welcome to Good Burger home of the Good Burger, can I take your order?
Favorite Genre: Action
Least Favorite Genre: Sport
Favorite Actors: Jeff Bridges, Robert De Niro, Tom Hanks, Al Pacino
Least Favorite Actors: Mila Jovavich, Katherine Heigl, Channing Tatum, Miley Cyrus
Favorite Director: Christopher Nolan
Least Favorite Director: Michael Bay
Movie Quotes: "Ok, so what am I doing. Oh, I'm chasing this guy. No, he's chasing me."-Leonard Shelby (Guy Pearce), Memento

"The Dude abides."-The Dude (Jeff Bridges), The Big Lebowski

"Oh, I'm sorry did I break your concentration?"-Jules (Samuel L. Jackson), Pulp Fiction
Latest Movie Review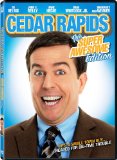 Cedar Rapids
I thought this movie was absolutely hilarious! It's a nice indie comedy in the tradition of such off beat comedies like Sideways and Little Miss Sunshine. While not quite as comedically brilliant, it's still incredibly enjoyable and just hysterical. Each of the cast does great and the dialogue's sharp and funny! One of the best of the year so far.
Best Christopher Nolan movies
Recent Comments