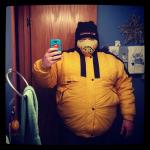 FilmCrave Points
| Activity | Points |
| --- | --- |
| Total Ratings | 1,618 |
| Total Reviews | 113 |
| Total Lists | 28 |
| Total Plots | 10 |
| Total Points | 2,270 |
Latest Friends
Taz's Information
Ranking Status: Producer
Name: Mark Teetor
Gender: Male
Current Area: Lincoln, NE
Home Town: Wahoo, NE
Education: Degree from Community College in computer programming
Position: Computer Programer
About Me: Well I love movies, I like to play video games and in case you haven't heard I have one eye! Also I love reading books and want to get some more tattoos in the near future!
Interests: Movies, Video Games, Books, and Harry Potter.
Movie Profile
Film I Love: All of the Lord Of The Ring/Original Star Wars Movies
Film I Hate: Charlie's Angels Movies
Guilty Pleasure: Urban Cowboy
Favorite Genre: Comedy
Least Favorite Genre: Western
Least Favorite Actors: John Wayne
Favorite Director: JJ Abrams
Movie Quotes: Hardly, my lord, it's just an eye. The gods saw fit to grace me with a spare. --300

Dale Doback: [after hearing Brennan sing] You have the voice of an angel. Your voice is like a combination of Fergie and Jesus. --Step Brothers

Cassandra: There's only one reason Christian girls comes down to the Planned Parenthood. Roland: She's planting a pipe bomb? --Saved
Latest Movie Review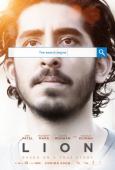 Lion
It is the mark of a great movie when it can make you feel as many and as wide a range of emotions that this movie did. I cried because of sadness and happinesses and I felt both luck and selfish during the tow hours of this movie. I highly recommend it.
Top Ten Comic Book Movies
Recent Comments