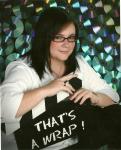 FilmCrave Points
| Activity | Points |
| --- | --- |
| Total Ratings | 152 |
| Total Reviews | 5 |
| Total Lists | 17 |
| Total Plots | 2 |
| Total Points | 331 |
Latest Friends
LilTayGB's Information
Ranking Status: Movie Star
Name: Taylor Golub
Gender: Female
Current Area: Ann Arbor, MI
Home Town: Ann Arbor, MI
Education: Currently a student at Eastern Michigan University, majoring in Electronic Media and Film Studies, and minoring in Criminology.
About Me: Aspiring actress, and director. Totally obsess over knowing everything I can about movies, and the actors/actresses in them.
Interests: Directing, acting, reading, writing, knowing everything I can about movies, and the people in them.
Movie Profile
Film I Love: To many to choose from
Film I Hate: Too many to choose from
Favorite Genre: Horror
Least Favorite Genre: Romance
Favorite Actors: Johnny Depp, Helena Bonham Carter, Cillian Murphy, Many, many, many more
Least Favorite Actors: Kristen Stewart, Drew Berrymore, Claire Danes, Angelina Jolie
Favorite Director: Tim Burton/Christopher Nolan/Wes Craven
Latest Movie Review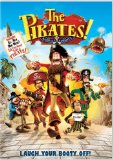 The Pirates! Band of Misfits
Although it had some funny parts, I feel that this movie was trying too hard, and that there was too much going on. Also, I felt that they (directors, and actor Hugh Grant) were trying to make 'Pirate Captain' too much like 'Captain Jack Sparrow' from the 'Pirates of the Caribbean' series.