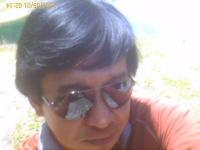 FilmCrave Points
| Activity | Points |
| --- | --- |
| Total Ratings | 565 |
| Total Reviews | 91 |
| Total Lists | 37 |
| Total Plots | 1 |
| Total Points | 930 |
Latest Friends
shutterspeed777's Information
Ranking Status: Producer
Name: VICTOR LABAD
Gender: Male
Current Area: JACKSONVILLE, FL
Home Town: PHILIPPINES
Education: BTh (Completed- 4YRS) , Masters Divinity & Biblical Linguistics (2 years), Chemical Engineering (5 years), Business Adm/Computer Programming COBOL (1 year)
Employer: BUSINESS OWNER
Position: OWNER
About Me: I LOVE THE FULL LIFE ! CATCH IT - IT'S FREE !
Interests: SKYDIVING, FLYING SINGLE-ENGINED CESSNAS, KUNG FU & ARNIS MIXED MARTIAL ARTS, LONG-RANGE RIFLE SHOOTING, BASKETBALL, WRITING, WATCHING MOVIES (DUH), MUSICAL COMPOSITION, WATCHING BROADWAY SHOWS, TEACHING KOINE GREEK, EXEGESIS & HERMENEUTICS,WORLD TRAVEL...... F O O D, EATING INDIAN PUNJAB FOOD, DISCOVERING NEW MUSIC GENRES, LINGUISTIC PURSUITS, ENTOMOLOGICAL SCIENCES, QUANTUM PHYSICS, BUSINESS ENTREPRENEURSHIP, MLM NETWORKER, SETTING PEOPLE FREE FROM DEMONICS, LIFE....AND EVERYTHING THAT LIFE HAS TO OFFER...
Movie Profile
Favorite Genre: Sci-Fi
Least Favorite Genre: Sport
Movie Quotes: "Stop the world! I wanna get off! " - Val Kilmer in AT FIRST SIGHT

"Don't follow your heart; rather, lead your heart! " - Kirk Cameron in FIREPROOF

"He's (Marley the dog) losing his balls today...why don't you cut him some slack." Owen Wilson in MARLEY & ME
Latest Movie Review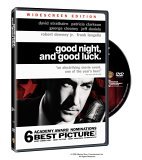 Good Night, and Good Luck
POWER OF THE MEDIA

This is an awesome movie..Made me want to take either journalism or Mass Communications. The power of the MEDIA. It can turn a whole country's thinking around to whatever direction it wishes. This also partially reminds me of this cartoon series called "Wait Till Your Father Gets Home" where Fred's friend was a self-ordained anti-communist spy who spooks on neighbors who may look suspicious and eccentric. Great acting by George Clooney. Great story by George Clooney. Great directing by George Clooney.
Recent Comments