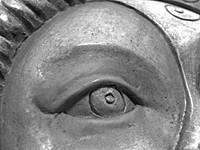 FilmCrave Points
| Activity | Points |
| --- | --- |
| Total Ratings | 968 |
| Total Reviews | 21 |
| Total Lists | 13 |
| Total Plots | 4 |
| Total Points | 1,141 |
Latest Friends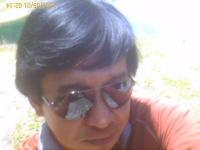 shutterspeed777
Producer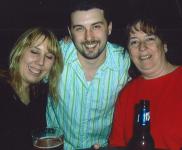 Josh C
Producer
Nick
Producer
Lulu1220's Information
Ranking Status: Producer
Name: Linda Kay
Gender: Female
Current Area: Dallas, TX
Home Town: Houston, TX
Education: Bachelors Degree in Mass Communcations, minor in Computer Science
Position: Researcher - Work at home most of the time with an occasional visit to the office; build/create stuff, study/report stuff, research stuff, crunch numbers, educate/train people
About Me: Short, brunette (ex-blond) native Texan who has never worn cowboy boots and hates mashed potatoes and gravy. Loves to watch movies, take pictures and surf the internet endlessly to answer questions. Dreams of traveling to Europe and working in a museum.
Interests: Movies, Photography, Reading, Writing, History and Art
Movie Profile
Film I Love: Spirited Away
Film I Hate: Eraserhead
Guilty Pleasure: Blades of Glory, Con Air
Favorite Genre: Horror
Least Favorite Genre: Western
Favorite Actors: Emma Thompson, Johnny Depp, Kenneth Branaugh, Tom Hanks
Least Favorite Actors: Val Kilmer, Ben Affleck
Movie Quotes: "Human beings were not meant to sit in little cubicles staring at computer screens all day, filling out useless forms and listening to eight different bosses drone on about about mission statements." - Peter Gibbons (Office Space).

"If Peter Jackson really wanted to blow me away with those "Rings" movies, he would have ended the third one on the logical closure point, not the 25 endings that followed." - Randall Graves (Clerks II)

"You wasted $150,000 on an education you coulda got for a buck fifty in late charges at the public library." - Will Hunting (Good Will Hunting)
Latest Movie Review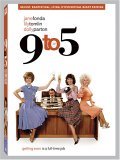 Nine to Five
I'm very picky about comedy movies, but this one is truly funny. The three actresses in this movie are great together and I love how they get revenge on their sexist boss. Great theme song too.
Recent Comments