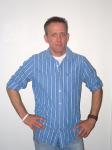 FilmCrave Points
| Activity | Points |
| --- | --- |
| Total Ratings | 4,179 |
| Total Reviews | 34 |
| Total Lists | 301 |
| Total Plots | 0 |
| Total Points | 5,421 |
Latest Friends
Mr. B.K. Tinney's Information
Ranking Status: Movie God
Name: Brian Tinney
Gender: Male
Current Area: Conway, AR
Home Town: Lubbock, TX
About Me: Love movies obviously........am fixing to be married to the most gorgeous woman in the whole world....she is an absolute darling and I love her completely..........have a 15 month old son named Austin who is the world to me and I just recently lost my little girl who was barely 4 months old...I miss you Emma!!! Love sports even more than movies......big Laker, Dodger and Steeler fan and I am hoping for the trifecta in championships this year.....one down and two to go............
Interests: Lindsey, Austin, God, family, movies and sports...............
Movie Profile
Film I Love: Pulp Fiction
Film I Hate: just about all Tyler Perry movies
Guilty Pleasure: Mobster flics
Favorite Genre: Drama
Least Favorite Genre: Comedy
Favorite Actors: Al Pacino, Robert De Niro, Robert Downey Jr., Brad Pitt
Least Favorite Actors: Ben Affleck, Keneau Reeves, Adam Sandler
Favorite Director: Quentin Tarantino
Least Favorite Director: Tyler Perry
Movie Quotes: "I'm your huckleberry"..."Frankly my dear, I don't give a damn"..."Damn Negro, that's all you had to say"..."You talkin to me?".."Well I guess he should have armed himself".."They can never take...our freedom!"....."Say hello to my little friend"

I'll be back"....'".."You had me at hello"......"May the force be with you"....."What's in the box?!".."Now go home and get your fuckin shine box"...I'm gonna make him an offer he can't refuse"..."Here's looking at you kid"

"I do wish we could chat longer, but... I'm having an old friend for dinner. Bye."..."What are you doin' here? You oughta be out in a convertible bird-doggin' chicks and bangin' beaver." .."K-Mart sucks"..My momma always said, "Life was like a box of choc
Latest Movie Review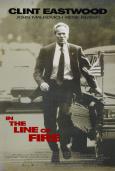 In the Line of Fire
Cat and Mouse at its Best...........#17

Wolfgang Peterson's directed thrillers tend to be pretty predictable as the hero and villain are always enriched to great and unexpected heights and it is no different in this one either as Clint Eastwood plays the aging Secret Service agent chasing down the psychotic John Malkovich, determined to assassinate the President. The cat and mouse dialogue between the two stars is what makes the movie go and only the smooth Dirty Harry star could defy his age as leading man, even creating sparks with the movies' female lead in Rene Russo. As great as Clint is in the film, it offers nothing without the equally impressive Malkovich who was made for this role.
RANKZ- All-Time Greatest Movies
Recent Comments