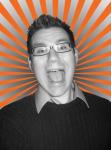 FilmCrave Points
| Activity | Points |
| --- | --- |
| Total Ratings | 201 |
| Total Reviews | 30 |
| Total Lists | 9 |
| Total Plots | 0 |
| Total Points | 350 |
Latest Friends
Joshua's Information
Ranking Status: Movie Star
Name: Joshua R
Gender: Male
Home Town: Lincoln, NE
Education: Graduated from the University of Nebraska, Lincoln with a Fine and Performing Arts degree
Employer: ITI
Position: Graphic Designer - yep
About Me: I'm a Graphic Designer by day and a father the rest of the time.
Interests: family,film, design, art, music, tv, books, weights, and basketball.
Movie Profile
Film I Love: Rushmore, Star Wars Films
Film I Hate: Dude, Where's my Car?
Guilty Pleasure: You've Got Mail
Favorite Genre: Drama
Least Favorite Genre: Romance
Favorite Actors: Ed Norton, Leonardo DiCaprio, Philip Seymour Hoffman, Robert DeNiro
Least Favorite Actors: Chris Klein
Favorite Director: Steven Spielberg, Martin Scorsese, Wes Anderson
Latest Movie Review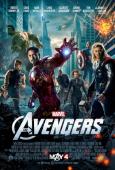 The Avengers (2012)
Avengers lives up to the hype

Avenger's lived up to the hype. Better than any of the hero's own films. A good mix of comedy, action and story. They only thing I didn't like is that it had to end. I ended up seeing this in 3D not by choice, and it was one of the best 3D experiences I had. It didn't seem dark like some of the other 3D films I've seen. I hope Joss Whedon is involved in the next one. Well done sir.
Recent Comments