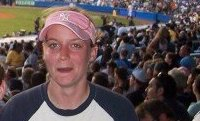 FilmCrave Points
| Activity | Points |
| --- | --- |
| Total Ratings | 256 |
| Total Reviews | 1 |
| Total Lists | 8 |
| Total Plots | 0 |
| Total Points | 339 |
Latest Friends
KanBrown2's Information
Ranking Status: Movie Star
Name: Kandace Brown
Gender: Female
Current Area: Weatherford, OK
Home Town: Sayre, OK
Education: Graduated high school and currently attending college.
Employer: My Brother
Position: Babysite children - Has a 7 month old boy and a 7 year old girl that I take care of and I also clean their house when they are too busy to do any of it. It is a great job, but pay is not good. Loans in the future are going to haunt me.
About Me: My name is Kandace Brown and I am 22 years old. I am currently attending college in Weatherford and wanting to pursue a degree in psychology, but would love to be a film critic for the rest of my life, but if being a film critic does not work out, I would love to help people who need it the most.
Interests: Watching movies. Playing sports like basketball and softball. I could play those everyday of my life. I also like watching sports. My favorite teams are the New York Yankees and the Uconn Huskies.
Movie Profile
Film I Love: Too many
Film I Hate: The first one that comes to mind is Twilight
Guilty Pleasure: Finding Nemo
Least Favorite Genre: Western
Favorite Actors: Johnny Depp, Bruce Willis, Angelina Jolie, Hilary Swank
Least Favorite Actors: Kevin Spacey, Robert Pattinson, Brad Pitt, Penelope Cruz
Favorite Director: Stephen Spielberg
Least Favorite Director: Quentin Tarrentino
Movie Quotes: "Just Keep Swimming" -- Finding Nemo

Why is the rum gone?! --- Prates of the Caribbean
Latest Movie Review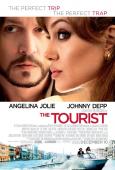 The Tourist (2010)
Disappointed

I am a big Depp fan, but wow this movie had no point to it whatsoever. It got nominated for a comedy because it was so bad and people laughed. The acting was okay, but Jolie is an action star and she should have had more action for her role, not dressing like she did and that walking was ridiculous. It was embarassing to go into the theatres and watch that movie. Just not very good for the cast that they had. Made me sick for what I expected and wanted it to be.
Recent Comments