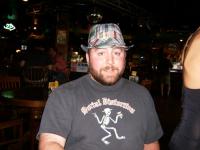 FilmCrave Points
| Activity | Points |
| --- | --- |
| Total Ratings | 220 |
| Total Reviews | 28 |
| Total Lists | 2 |
| Total Plots | 0 |
| Total Points | 327 |
Latest Friends
Bashtastic!'s Information
Ranking Status: Movie Star
Name: Chris Basham
Gender: Male
Current Area: Kansas City, MO
Home Town: Kansas City, MO
Education: Basham's School of Being Kickass
Employer: Builder Consulting LLC
Position: Project Manager - I oversee the development of commercial websites.
About Me: Huh? I am not a bum. I'm a jerk. I once had wealth, power, and the love of a beautiful woman. Now I only have two things: my friends and... uh... my thermos. Huh? My story? Okay. It was never easy for me. I was born a poor black child. I remember the days, sittin' on the porch with my family, singin' and dancin' down in Mississippi.
Interests: Movies (obviously) I love to read and write, music, and the Red Sox.
Movie Profile
Film I Love: Shaun of the Dead
Film I Hate: Battlefield Earth
Guilty Pleasure: Road House
Favorite Genre: Horror
Least Favorite Genre: Romance
Favorite Actors: Daniel Day-Lewis, Bruce Campbell, Bill Murray, Tim Robbins
Least Favorite Actors: Rick Schroder, Tom Cruise, Jennifer Lopez, Hayden Christiansen
Favorite Director: George Romero/Sam Raimi
Least Favorite Director: M. Knight Shama-ham sandwich
Movie Quotes: "Alright you primitive screwheads, listen up. See this? This is my BOOMSTICK! --Army of Darkness

"Yeah, and maybe the President is gonna make me Secretary of Pussy." --The People Under the Stairs

"Dude...I can't believe you came on my mom..." --Grandma's Boy
Latest Movie Review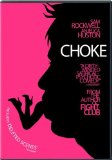 Choke
(Insert witty title here)

Chuck Palahniuk is far and away my favorite writer. I've read Choke 3 times now, and love it more and more each time. I think if I had not read the book, I would have LOVED this film. Unfortunately, the movie is NEVER as good as the book, so I was left wanting more. The ending was quite a bit different, and while that initially irked me, I realize now that the book's ending would have SUCKED in live action. I think Clark Gregg (and I might be in the minority here) did a great job with this film, considering how low budget it was. Choke is one of my favorite books, so I will always be critical of the film...I could just tell how much information they were trying to cram into a 90 minute movie. I'm ready for a film adaptation of …
Recent Comments