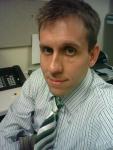 FilmCrave Points
| Activity | Points |
| --- | --- |
| Total Ratings | 418 |
| Total Reviews | 400 |
| Total Lists | 8 |
| Total Plots | 25 |
| Total Points | 1,917 |
Latest Friends
patjohnson76's Information
Ranking Status: Producer
Name: Patrick Johnson
Gender: Male
Current Area: Brighton, MA
Home Town: Creston, IA
Education: B.S. and M.A. from Northwest Missouri State University
Employer: Emerson College
Position: Lecturer - I lecture.
About Me: I'm awesome.
Interests: I think I like to watch movies.
Movie Profile
Film I Love: The Shawshank Redemption
Film I Hate: Napolean Dynamite
Guilty Pleasure: any of the Bourne movies
Favorite Genre: Drama
Least Favorite Genre: Romance
Favorite Actors: Harrison Ford, Matt Damon, Russell Crowe, Meryl Streep
Least Favorite Actors: Jack Black, Julia Roberts
Favorite Director: Steven Spielberg
Least Favorite Director: Quentin Tarantino
Movie Quotes: Hope is a good thing, maybe the best of things. And no good thing ever dies. ~ The Shawshank Redemption

You think you know who you are? You have no idea. ~ Crash

Como esta, bitches. ~ Anchorman
Latest Movie Review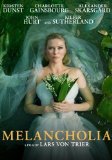 Melancholia (2011)
Is it over yet?

A very very heavy film that takes itself very very seriously. The one thing this film has going for it is a strong performance by Kirsten Dunst. The many things it doesn't have going for it are a plot that moves at a snail's pace, a lot of melancholy (hence the title) that at times becomes tiresome, and a too-long running time. The ending shot is pretty spectacular however.
Recent Comments