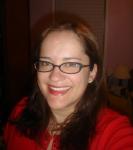 FilmCrave Points
| Activity | Points |
| --- | --- |
| Total Ratings | 170 |
| Total Reviews | 33 |
| Total Lists | 5 |
| Total Plots | 1 |
| Total Points | 300 |
Latest Friends
filmbuff30's Information
Ranking Status: Movie Star
Name: Fernanda Brasileiro
Gender: Female
Current Area: Chicago, IL
Home Town: Rio de Janeiro BR
Education: Bachelor's in Film Studies and Womens' Studies.
Employer: Kmart/Sears
Position: Inventory manager - Corporate job. I plan sales and inventory for a department in the footwear division.
About Me: I'm a divorced mom of 2. Moved from KS about a a year and a half ago. Still haven't found a group of friends (other than coworkers).
Interests: I love movies. They are my hobby, my time waster, my comfort, my adventure, my counselor, etc. I'd rather watch movies back to back than clean the house! lol... Every Friday in the summer I leave work early and go watch a movie in the theater.
Movie Profile
Film I Love: When Harry met Sally
Film I Hate: Lucky You
Guilty Pleasure: The Anniversary party
Favorite Genre: Comedy
Least Favorite Genre: Horror
Favorite Actors: Kate Winslet, Meryl Streep, Ed Norton, Ralph Fiennes
Least Favorite Actors: Demi Moore, Jennifer Anniston, Stephen Segal, David Schwimmer
Favorite Director: Lawrence Kasdan
Least Favorite Director: George Lucas
Movie Quotes: "We're in a tight spot!" George Clooney in Oh'Brother where art thou
Latest Movie Review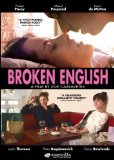 Broken English (2007)
I really enjoyed this movie despite Posey's low key, sedated performance. Her character had believable issues and I cared about her finding Happiness (or a penis, according to the french taxi driver.. LOL!) A-
Recent Comments