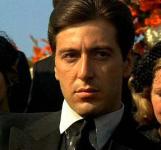 FilmCrave Points
| Activity | Points |
| --- | --- |
| Total Ratings | 403 |
| Total Reviews | 23 |
| Total Lists | 32 |
| Total Plots | 0 |
| Total Points | 843 |
Latest Friends
MikeInMotion's Information
Ranking Status: Director
Name: Mike G
Gender: Male
Education: Yea I know him... bit of a shady character.
About Me: Kid brudda of theCriticalMarisa. I am a goofball. I like to see the glass as completely full.
Interests: Yodeling... I enjoy yodeling.
Movie Profile
Film I Love: Just one? Hmm...
Film I Hate: Just one? Hmm...
Guilty Pleasure: Super Marios Bros. It's so damn cheesy and fun I can't help but love it.
Favorite Genre: Fantasy
Least Favorite Genre: Anime
Favorite Actors: Al Pacino, Christian Bale, Johnny Depp, Tom Hardy
Least Favorite Actors: Pretty, much, everyone, else
Favorite Director: Christopher Nolan
Least Favorite Director: Christopher Yeslan
Movie Quotes: Frodo: "I wish the ring had never come to me. I wish none of this had happened." Gandalf: "So do all who live to see such times, but that is not for them to decide. All we have to decide is what to do with the time that is given us." - Lord of the Rings

"It's not personal, sonny. It's strictly business." --- Michael Corleone, The Godfather

"I believe… whatever doesn't kill you simply makes you…stranger." --- The Joker, The Dark Knight
Latest Movie Review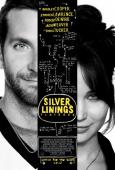 Silver Linings Playbook
You have poor social skills. You have a problem.

David O. Russell is a director that I first discovered with 2010's great movie, The Fighter. With that movie he took a very simple story that we've all heard before, yet he made it seem fresh because of well-written dialogue and strong performances. It was an emotional roller coaster that put a completely different spin on the boxer down-on-his-luck story. With Silver Linings Playbook O. Russell did something similar. We have what appears to be a very simple story about a man trying come back to society after some mental issues, and how his path collides with a girl and both of their lives change as a result. But again, and even more so than with The Fighter, he completely turns the formula on its head, giving us real situations …
Recent Comments