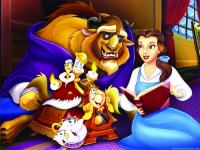 FilmCrave Points
| Activity | Points |
| --- | --- |
| Total Ratings | 351 |
| Total Reviews | 23 |
| Total Lists | 16 |
| Total Plots | 0 |
| Total Points | 599 |
Latest Friends
theCriticalMarisa's Information
Ranking Status: Director
Gender: Female
Current Area: Somewhere over the rainbow
Home Town: MA
Education: I think, therefore I am.
Position: That's me in the profile picture with my good friends Beast, Mrs. Potts, Lumiere and Cogsworth. As you can see, I love to read.
About Me: Big sis of MikeInMotion. Twenty-something rock chick. Dog owner. Fish owner. Bibliophile. I arrange my movies by genre. In my collection, "Johnny Depp" is a genre.
Interests: Rock music \m/ \m/, concerts, movies, books, tennis, baseball, my hair
Movie Profile
Film I Love: Beauty & the Beast
Film I Hate: Silent Hill/Rob Zombie's Halloween/The Wickerman
Guilty Pleasure: Musicals
Favorite Genre: Fantasy
Favorite Actors: Johnny Depp, RD Jr., Tom Hiddleston, Tom Hardy, Christian Bale
Least Favorite Actors: Russel Brand, Kevin James, Tom Cruise, George Clooney
Favorite Director: Burton/Nolan
Least Favorite Director: Cameron/Hardwicke
Movie Quotes: "Hearts will never be practical until they can be made unbreakable." - Wizard of Oz

Not that I condone fascism, or any -ism for that matter. -Ism's in my opinion are not good. A person shouldn't believe in an -ism, he should believe in himself. I quote John Lennon, "I don't believe in Beatles, I just believe in me." Good point there. -FB

"If you can't be an athlete, be an athletic supporter." - Grease
Latest Movie Review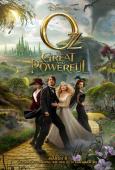 Oz the Great and Powerful
Great? Not so much..

Everything the Wizard of Oz IS, this movie ISN'T. There's no magic and whimsy. The actors try very hard to fake innocence and to have a whimsical air about them and just come off very fake and wooden. The casting was horrible. James Franco is not a leading man. He has absolutely no charisma. And when you're playing a philandering magician, you need charisma. I didn't see a wizard or a character. I saw James Franco in a funny suit, acting like an idiot. Mila Kunis was laughable. Michelle Williams was a dufas. What happened?? Rachel Weisz was ok. The best characters were the minor ones, like China Doll and Finley and guess what? They're animated! The only real points I can give this movie are for style. It's very visually striking, but …
Recent Comments