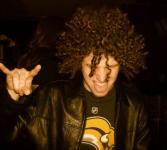 FilmCrave Points
| Activity | Points |
| --- | --- |
| Total Ratings | 473 |
| Total Reviews | 28 |
| Total Lists | 9 |
| Total Plots | 11 |
| Total Points | 795 |
Latest Friends
ZJW's Information
Ranking Status: Director
Name: Zach Wachob
Gender: Male
Current Area: Buffalo, NY
Home Town: Buffalo, NY
Education: I graduated from the Crane School of Music @ SUNY Potsdam with a Bachelors Degree in Music Education
About Me: I'm 23 years old and graduated from the Crane School of Music @ SUNY Potsdam with a Bachelor Degree in Music Education in Spring 2010. To paraphrase my biography from the official Crane Clarinet website, the three things for which I'm perhaps best known is having awesome hair, being a clarinetist extraordinaire, and inventing the Wachobian 6th. It's also worth noting that I enjoy chicken wings and lots of them. If you must now more, just go ahead and ask...
Interests: In regards to movies, i love science fiction, action, and horror above all else. If a film is successful in combining all three, it's likely i'm a big fan. Outside of movies, i enjoy chilling, relaxing, hanging out, rocking out, etc. I'm a huge NHL and NFL fan. Though i haven't recently, i play volleyball and soccer. Hot babes are also an interest of mine...
Movie Profile
Film I Love: Alien
Film I Hate: There r a few...
Guilty Pleasure: B Movies: I know they r bad but i watch them anyways...
Favorite Genre: Sci-Fi
Least Favorite Genre: Romance
Favorite Actors: Lance Henriksen, Harrison Ford, Eliza Dushku, Kristen Bell
Least Favorite Actors: Nicholas Cage, Adam Sandler
Favorite Director: Ridley Scott
Least Favorite Director: Brothers Strause
Movie Quotes: "Maybe you haven't been keeping up on current events but we just got our asses kicked pal" - Hudson (Aliens)

"If it bleeds, we can kill it" - Dutch (Predator)

"You ask yourself how much more black can it be + the answer is none. None more black" - Nigal (Spinal Tap)
Latest Movie Review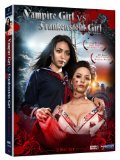 Vampire Girl vs. Frankenstein Girl ( Kyûketsu Shôjo tai Shôjo Furanken )
Those Silly Japanese...

Cinematic masterpiece? Hardly. It's got all the over the top blood/gore and action one could ever hope for from a film of this nature however. I know i had a hell of a fun time watching it. It's truly hard to rank a movie of this nature against actual movies. It shouldn't be too hard though for someone to figure out if this is a movie that would appeal to them.
Recent Comments