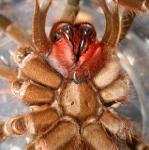 FilmCrave Points
| Activity | Points |
| --- | --- |
| Total Ratings | 160 |
| Total Reviews | 45 |
| Total Lists | 13 |
| Total Plots | 2 |
| Total Points | 393 |
Latest Friends
jen1302's Information
Ranking Status: Movie Star
Name: Jennifer Whalley
Gender: Female
Home Town: Liverpool
Education: College Business Administrations NVQ Level 2 CLAIT Level 1 Keyskillls Level 2
Position: I sell DVDS ratings from U-18 and also Adult items in my spare time.
About Me: I have a vast collection of dvds consisting of sci-fi but more horror than anything else. Also love my pets who are a Female Yellow Rat snake, Male Great Plains Rat snake, Dude my Collie Cross, Ruby my Syrian hamster and least not forgetting Anstice my Female Chilean Rose Hair Tarantula. And now a owner of 50+ spiders from spiderlings-dwarfs-large adult plus one scorpion. I have 2 spider sacs from my 2 of 5 female elegans and loaned out 1 euathlus sp yellow male to females and 1 male elegan to females so busy busy. I'm an aunt 5 times with 2 nephews and 3 neices one older sis by 7yrs and 1 younger brother by 4yrs. I'm seriously thinking of returning back to college in the next year doing Animal Care/Husbandry with Domestic and Exotics. I have one daughter aged 14yrs who's like me in many ways loving Animals just got to help my daughter with fear with her spiders like i did with her fear with snakes and now she loves my snakes. Since i joined i had only 1 spider and now i have 36 arachnids of 12 species.
Interests: Love a great horror new and classic you can find more about me here http://my.care2.com/whallj
Movie Profile
Film I Love: Interview With The Vampire
Film I Hate: Dracula 3000
Guilty Pleasure: Horror love the classics such as The Deadly Spawn 1983
Favorite Genre: Horror
Least Favorite Genre: Biography
Favorite Actors: Christopher Lee, Peter Cushing, Johnny Depp, Bela Lugosi
Least Favorite Actors: Lindsay Lohan
Favorite Director: Lon Chaney
Movie Quotes: American Pie one Jim's Dad: It's like playing a tennis ball against a brick wall, which can be fun. It can be fun, but it's not a game.

Lestat killed two, sometimes three a night. A fresh young girl, that was his favorite for the first of the evening. For seconds, he preferred a gilded beautiful youth. But the snob in him loved to hunt in society, and the blood of the aristocrat thrilled
Latest Movie Review

Wanted! ( Nachbarinnen )
I recently seen this film at cinema and i can say i rearly enjoyed it. Brilliant cast and story line with a load of action well worth going to see.
Recent Comments