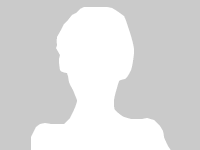 FilmCrave Points
| Activity | Points |
| --- | --- |
| Total Ratings | 273 |
| Total Reviews | 0 |
| Total Lists | 1 |
| Total Plots | 49 |
| Total Points | 322 |
Latest Friends
GOD_NOtLIKELY's Information
Ranking Status: Producer
Name: GOD NOtLIKELY
Gender: Male
Current Area: Fresno, CA
Home Town: Torrance, CA
Education: I went to and graduated from University a few times.
About Me: I'm 5'11, have diabetes...
Interests: I (heart) movies, music, and fun peoples- traveling, living, sharing stories.
Movie Profile
Film I Love: Layer Cake
Film I Hate: Highlander: The Source
Guilty Pleasure: Anime, Anything + Alfredo
Favorite Genre: Thriller
Least Favorite Genre: Family
Favorite Actors: Mr. Bale, C. Murphy, Mr. Craig, Mr. Connery
Least Favorite Actors: Jean-Claude Van Damme, Steven Seagal, Edward Furlong, Toby Maguire
Favorite Director: Danny Boyle
Least Favorite Director: Roland Emmerich
Movie Quotes: Rex Kramer: Striker, listen, and you listen close: flying a plane is no different than riding a bicycle, just a lot harder to put baseball cards in the spokes.

Steve Martin: Don't have sex man. It leads to kissing and pretty soon you have to start talking to them.

Mitch: At this point, you might be asking yourself, 'why am I holding this 30lb. Cinder block in my hands? ...'why does this cinder block have a long piece of string tied to it? And finally, why is the other end of this string tied to my penis?
Recent Comments