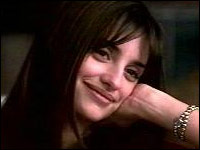 FilmCrave Points
| Activity | Points |
| --- | --- |
| Total Ratings | 51 |
| Total Reviews | 3 |
| Total Lists | 7 |
| Total Plots | 0 |
| Total Points | 133 |
Latest Friends
JanethCruz's Information
Ranking Status: Rising Star
Name: Janeth Cruz
Gender: Female
Home Town: Monterrey, N.L.
Education: I'm currently studying Media Production and Spanish. Hope to graduate soon but we'll see.
About Me: jusk ask and I'll answer =)
Interests: movies, movies, and more movies. i lilke tennis, baseball, a little bit of soccer, love swimming, running, love to watch gymnastics. i like to read. i like to eat and sleep. i would love to workout instead of just thinking about it.
Movie Profile
Film I Love: The Bourne Trilogy
Film I Hate: You Don't Mess With the Zohan
Favorite Genre: Horror
Least Favorite Genre: Anime
Favorite Actors: Johnny Depp, Heath Ledger, Christian Bale, Jack Nicholson
Least Favorite Actors: Mike Myers, Eddie Murphy, Charlie Sheen
Movie Quotes: "Here's Johnny!" - The Shinning "Frankly, my dear, I don't give a damn." - Gone with the Wind "Roads? Where we're going we don't need roads." - Back to the Future "Nobody calls me chicken!" - Marty McFly, Back to the Future "Yo Adrian!" - Rocky

"Why So Serious?" - The Joker (Heath Ledger), The Dark Knight
Latest Movie Review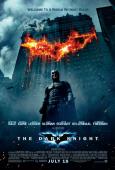 The Dark Knight
Why so Serious?

Definately the BEST movie of the decade. Everything about it was phenomenal. Christian Bale is awesome as Batman but let's face it, Heath Ledger stole the show. His portrayel of The Joker was remarkable. He really became invisible under his character. He really was one of the greatest actors of our time and it's really unfortunate that he is no longer with us. Aaron Eckhart was very good in portraying Harvey Dent, but like I said, Heath Ledger stole the show. The length of the movie was perfect. It allowed the story to fall into place. This is one of the movies that you wish will go on forever. All the special effects were amazing. I really recomend everyone to see this movie in Imax...it doesn't get any better than that. This is …
Recent Comments