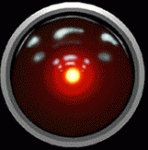 FilmCrave Points
| Activity | Points |
| --- | --- |
| Total Ratings | 1,063 |
| Total Reviews | 43 |
| Total Lists | 59 |
| Total Plots | 20 |
| Total Points | 1,961 |
Latest Friends
Drive-In Massacre's Information
Ranking Status: Producer
Name: Joey Mauro
Gender: Male
Current Area: Southington, CT
Education: Starting College
About Me: Name: Joey. First and foremost, I love movies obviously. I play guitar, bass, and piano. I'm 18 years I hope to be a film maker...please don't make fun of me.
Interests: Movies, Films, Cinema, Music, Serial Killers, Politics, History, Movies, Films, Cinema
Movie Profile
Film I Love: 2001: A Space Odyssey is my all-time favorite, and then a couple hundred others.
Film I Hate: Rob Zombie's Halloween, Dumb and Dumberer
Guilty Pleasure: Really bad horror movies, (my username is Drive In Massacre...I dare you to see that)
Favorite Actors: Tom Hanks, Jimmy Stewart, Johnny Depp, Steve Buscemi
Favorite Director: MANY
Least Favorite Director: Uwe Boll/Michael Bay/Ronald Emmerich/some more...
Movie Quotes: "We are all, by any practical definition of the words, foolproof and incapable of error." - Hal9000, 2001: A Space Odyssey (1968) "All right, lets shoot this fucker!" - Bela Lugosi, Ed Wood (1994) "Are you going to bark all day little doggy, or are
Latest Movie Review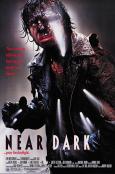 Near Dark
Near Dark

This is another film that is just recently finding it's audience, and that's something to be happy about, because man, this a cool and very original film that has it's own unique play on the vampire idea. The new contemporary, urban-western play on the vampire, makes it so much more realistic, and it's intense use of the weakness of daylight and no fangs, or coffins, or bats, or crucifixes, it's all really different and thorough. I love how this is directed by Katherine Bigelow, a person who would be the only female, Best Director winner at the Oscars, and this is one of if not her best film. She couldn't have found a better and more genuine cast for the travelling nomads that are the vampire. Lance Henriksen, Bill Paxton, Jenette …
Recent Comments