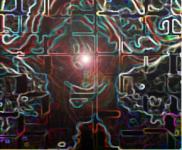 FilmCrave Points
| Activity | Points |
| --- | --- |
| Total Ratings | 972 |
| Total Reviews | 20 |
| Total Lists | 24 |
| Total Plots | 36 |
| Total Points | 1,335 |
industrialist's Information
Ranking Status: Producer
Name: Io Go
Gender: Male
Education: Actionology, Cyberpunk 101, The Hero's Journey, Dramatic Interludes
About Me: Shame on us, for all we have done and all we ever were: just zeroes and ones. This year I will be exploring the work of various auteurs.
Interests: Machinery, Cinema, Photography
Movie Profile
Favorite Genre: Sci-Fi
Least Favorite Genre: Comedy
Favorite Actors: Takako Matsu, Ludivine Sagnier , Sarah Polley, Guinevere Turner
Latest Movie Review

Wings of Honneamise ( Ôritsu uchûgun Oneamisu no tsubasa )
While Gainax would go onto greater cultural prominence with their Evangelion adaptation, inklings of their post-structural disseminations, socio-political paradigms and individualistic uncertainty in the face of grand change are prevalent in this 1987 feature.
Recent Comments