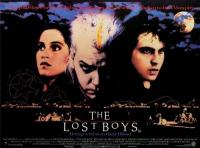 FilmCrave Points
| Activity | Points |
| --- | --- |
| Total Ratings | 1,647 |
| Total Reviews | 129 |
| Total Lists | 30 |
| Total Plots | 11 |
| Total Points | 2,330 |
Latest Friends
GJ81's Information
Ranking Status: Producer
Name: Graham J Davison
Gender: Male
Current Area: Manchester
Home Town: Gatley
Position: Helpdesk Clerk/Musician/Wannabe Author
About Me: I'm 28 years old, from Manchester, England. I adore movies, and music, and am currently writing a book about 80's/90's Cinema (My Era). I love to hear stories/memories regarding classic movies.
Interests: Movies, Music, Lists, Books. MUSIC: ANIMAL COLLECTIVE - MERRIWEATHER POST PAVILLION - Buy it!
Movie Profile
Film I Love: Stand By Me
Film I Hate: XXX
Guilty Pleasure: Now that would be telling!
Favorite Genre: Drama
Least Favorite Genre: Western
Favorite Actors: Christian Bale, Bill Murray, Kate Winslet, Jim Carrey
Least Favorite Actors: Keanu Reeves, Orlando Bloom
Favorite Director: Steven Spielberg
Least Favorite Director: Renny Harlin
Movie Quotes: 'It's Groundhog day........again' Bill Murray - Groundhog Day

'I'd hate to take a bite outta you. You're a cookie full of arsenic' JJ Hunsecker - Sweet Smell of Success
Latest Movie Review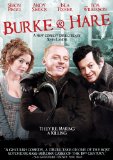 Burke and Hare (2011)
And the worst film of the year goes to....

It's incredibly sad to see a film-maker with a handful of classic movies to his name, really mess up his reputation. John Landis has made a movie about corpses, and sadly this film is the ugliest one of all. A talented cast completely wasted and ridiculed by a terrible terrible script, full of 'Carry On...' style slapstick that rightfully grew tired 30 years ago. Struggling with accents and lazy direction, every scene fizzles out, gag after gag landing with a rotten thud. The less said about the plot the better. I can wholeheartedly guarantee that at the end of this decade, Burke and Hare will be in my 10 worst film of...list. Just awful.
Recent Comments