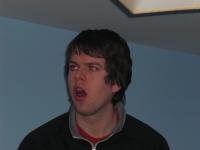 FilmCrave Points
| Activity | Points |
| --- | --- |
| Total Ratings | 91 |
| Total Reviews | 4 |
| Total Lists | 3 |
| Total Plots | 0 |
| Total Points | 132 |
Latest Friends
Crozzer's Information
Ranking Status: Rising Star
Name: Mark Crosbie
Gender: Male
Home Town: Killanny
Education: I peaked in Primary school
About Me: Am currently a final year multimedia student in DKIT in Ireland and the only thing that keeps me sane from the stress of all that is watching great movies! And the great thing is because I do Multimedia there's no better way of finding great ideas than watching movies!Win win!
Interests: Like I say not much time for anything else to do than go to the cinema with my girlfriend now an again other than that its a part time job that i hate but pays the bills(car) or college which use to be a lot cooler!
Movie Profile
Film I Love: 300
Film I Hate: Meet the Spartans
Guilty Pleasure: Ryan Reynold movies
Favorite Genre: Animation
Least Favorite Genre: Musical
Favorite Actors: Denzel Washington, Tom Hanks, Robert Downey Jr, Woody Harelson
Least Favorite Actors: Jason Statham, Vinnie Jones, Paul Walker, Tom Arnold
Favorite Director: Steven Spielberg
Movie Quotes: Yipee kay yay mother fu*cker!(Die Hard)

Am the dude playing a dude disguised as another dude!!(Tropic thunder)

Fate rarely calls upon us at a moment of our choosing(Transformers Revenge of the Fallen)
Latest Movie Review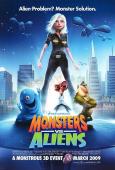 Monsters vs. Aliens
It delivers the funny and that all it needs to do!

Hey Guys, watched Monsters vs Aliens for the second time recently this time on DVD so it was without the added bonus of true 3D. However the movie is still brilliant in my eyes. I thinks its Dreamworks first good animation since Shrek and although it won't be remembered as much as Shrek it delivers on equal entertainment. Even though it is classified as a family film it's humor is more for grown ups without being too offensive. Even the second time I noticed more subtle jokes that I missed the first time I seen it. The story line is a bit quick but I think if they tried to do anything else for the characters it would have been something already done to death in animations. It was just the right amount of self belief story we need the rest …
Recent Comments