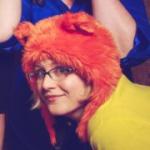 FilmCrave Points
| Activity | Points |
| --- | --- |
| Total Ratings | 2,315 |
| Total Reviews | 378 |
| Total Lists | 58 |
| Total Plots | 48 |
| Total Points | 4,062 |
Latest Friends
Ikkinbot's Information
Ranking Status: Producer
Name: N B
Gender: Female
Education: PhD in Physical Anthorpology - that makes my opinion better right?
About Me: I'I am a physical anthropologists who loves movies. Many different types of movies . . . I reward movies that are "entertaining" over "good."
Interests: Anthropology, movies, reading, tv, crochet, laughing, and anything that seems fun at the time.
Movie Profile
Film I Love: Pitch Black
Film I Hate: The Invisible (don't be like Pete)
Guilty Pleasure: The Cutting Edge
Favorite Genre: Sci-Fi
Least Favorite Genre: Horror
Favorite Actors: Karl Urban, Mark Wahlberg, Jason Statham, Samual Jackson
Least Favorite Actors: Mena Suvari, Steven Seagal, Hayden Christensen, Kristen Dunst
Favorite Director: Steven Spielberg
Movie Quotes: Arthur: The swallow may fly south with the sun or the house martin or the plover may seek warmer climes in winter, yet these are not strangers to our land?Soldier 1: Are you suggesting coconuts migrate?

Johns: How's it look? Riddick: Looks clear. Johns: You said it was clear! Riddick: I said it *looked* clear. Johns: Well, how does it look now? Riddick: Looks clear.

Narrator: Amelie has one friend, Blubber. Alas the home environment has made Blubber suicidal. [Pet fish leaps out of fish bowl in an attempt at suicide]
Latest Movie Review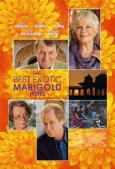 The Best Exotic Marigold Hotel
Fantastic movie. So much heart and quirky. Dev Patel makes the movie. Really worth seeing.
Recent Comments