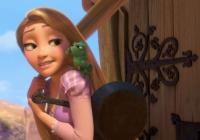 FilmCrave Points
| Activity | Points |
| --- | --- |
| Total Ratings | 2,673 |
| Total Reviews | 41 |
| Total Lists | 7 |
| Total Plots | 136 |
| Total Points | 3,065 |
Latest Friends
Zeljka's Information
Ranking Status: Producer
Gender: Female
Current Area: Split, Croatia
Home Town: Split, Croatia
About Me: I am passionate about movies and books - in both genre and storytelling style matter very little to me as long as I am interested in the story itself and in the characters. The 1700 years old city I live in, heavily influences my love for history, exploration and travel. Of course, I try to nourish all these desires as often as I can, in good company whenever possible.
Interests: Movies, books, history, travel, writing.
Movie Profile
Film I Love: Lord of the Rings
Guilty Pleasure: Book Adaptations
Favorite Genre: Historical
Least Favorite Genre: Anime
Favorite Actors: Ben Foster, Mark Ruffalo, Rachel Weisz, Natalie Portman
Least Favorite Actors: Rob Schneider, Pauly Shore, Juliette Lewis, Gina Gershon
Favorite Director: Guillermo Del Toro
Least Favorite Director: Uwe Boll
Latest Movie Review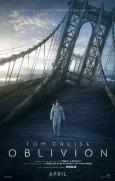 Oblivion
Could have been so much more!

Hm. I am still trying to figure out what do I think of this movie. Special effects were great. Actors were great too, but somehow not enough used, especially Morgan Freeman and Coster-Waldau - any actor could have been on their places, the difference wouldn't have been noticed. The story though -- despite some quite melodramatic moments and repeats that could have been skipped -- was interesting till the last third of the movie, when... I do not wish to spoil the movie to you, so let me say only that the denouement was brought to viewers as if we were God forbid mildly stupid. It could have been much shorter, with less explicit for-dummies explanations, and with much more stress on the foe who - as it turned out in the end - wasn't so …
Recent Comments